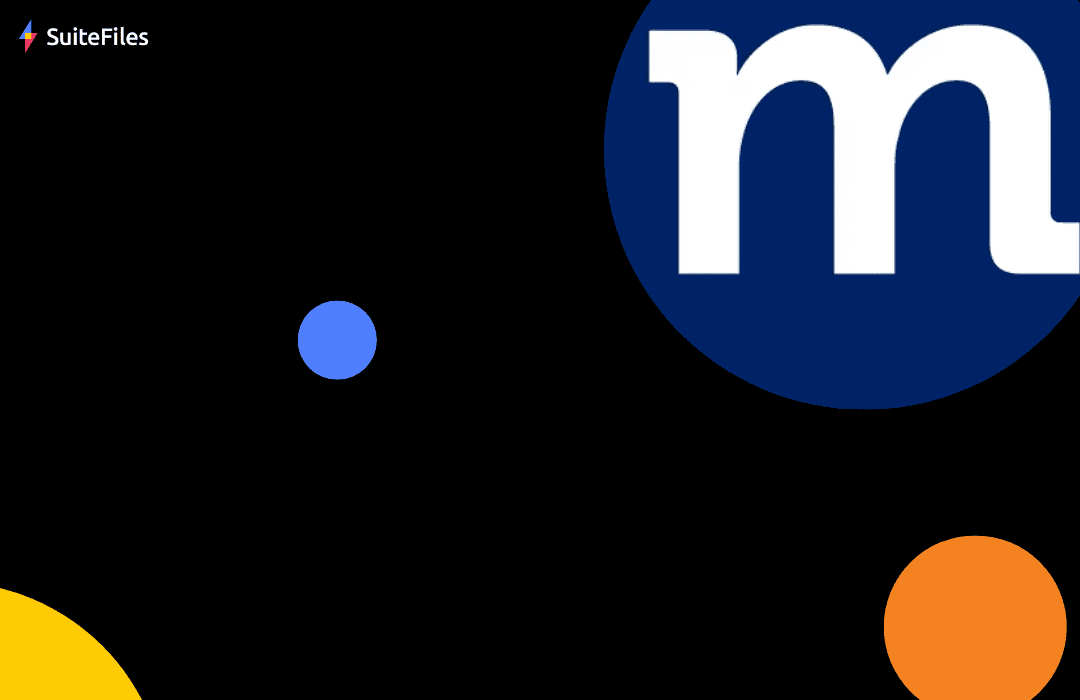 If you're an accountant, chances are you're always looking for ways to level up your game. Whether it's keeping up with the latest changes in tax law or finding new efficiencies in your workflow, there's always room for improvement. Customer experience is no exception.
A good customer experience strategy will help your clients positively interact with you and your company – from the initial contact to the final follow-up. It's not just about delivering excellent services but also creating a positive relationship with your customers.
What is customer experience?
It is the overall experience a customer has when interacting with your organization, from the first point of contact to after they have made a purchase.
A digital customer experience strategy is essential for organizations looking to:
Deliver excellent customer experiences.
Gain a competitive advantage.
Increase overall customer satisfaction.
Why is customer experience important?
An effective customer experience strategy is essential when building lasting customer relationships, increasing their loyalty and trust in your brand.
By understanding customer needs and expectations, you can tailor a digital customer experience that aligns with their preferences. Doing so makes your customers more likely to return and remain engaged with your brand, leading to more successful business outcomes.
What is customer experience management in accounting?
Customer experience management (CEM) in accounting means actively managing and improving customer experiences throughout their interactions with your business.
This includes ensuring customers have access to all relevant information concerning your products or services and incorporating digital customer experience tools such as social media or chatbots.
CEM also involves understanding customer feedback, analyzing customer data trends, and making it easier for customers to contact you when they need help or advice.
By providing the best possible customer experience at every touchpoint, you'll improve customer loyalty and satisfaction, reduce customer churn and boost revenue.
What is a customer experience strategy?
A customer experience strategy is a plan that outlines how businesses can design and deliver digital customer experiences to create meaningful, long-term relationships with customers. It focuses on understanding customer needs, providing valuable solutions to meet those needs, and using technology to ensure efficient and consistent delivery of service.
By implementing a customer experience strategy, businesses can identify improvement opportunities and measure their initiatives' success.
Benefits of a digital customer experience strategy
An effective digital customer experience strategy ensures that the new customer acquisition process is optimized for success while proactively managing customer engagement.
Creating a digital customer experience strategy can improve customer engagement and loyalty with digital channels such as web content, UI design, social media, and mobile apps.
How to improve customer experience for your accounting clients
●      Automate your client onboarding
Client onboarding sets the tone for customer experience, so automating this process helps to make it more efficient. Streamlining your client onboarding procedures with digital tools can reduce time-consuming paperwork and help clients quickly access the information they need.
●      Digitize manual accounting processes
In today's digital world, manual accounting processes can slow down productivity and become time-consuming for both you and your clients. To reduce the time required to complete tasks, digitize as many manual processes as possible by utilizing software solutions that match your needs.
●      Be available on the communication channels your clients use
Customers expect to be able to access their account information anytime and anywhere. Meeting customer needs requires you to be accessible on their preferred channels, such as web portals, mobile apps, text messaging platforms, or social media.
●      Enable self-service with online portals
Giving customers access to their accounts through an online portal helps them manage their own data and keep track of important financial information. Providing a self-service solution also reduces customer service costs and increases customer satisfaction.
●      Easy customer emails
Sending emails and newsletters periodically is an effective way to stay in touch with customers. Include helpful information such as tips on managing their finances, updates about new accounting services or products, and even special offers when available.
Perfect your customer experience journey with the right tools
From user-friendly websites to intuitive mobile apps, plenty of tools and techniques are available for creating an exceptional customer journey. With the right strategy in place, you can ensure that every interaction with your business is seamless and enjoyable.
Your accounting business will benefit the most from the following tool types:
You can use these tools to understand your clients' wants and needs better, drive engagement, increase loyalty, and ultimately boost your bottom line.
Final thoughts: Why customer experience is key for growth
Having a customer experience strategy and the right tools in place to execute it is essential for business growth.
To ensure a truly customer-centric approach, you must continually build relationships with your customers, track how they interact with your brand, and create powerful solutions that will make them come back for more.
By dedicating time and resources to understanding customer needs, optimizing processes, and leveraging technology, you can set yourself up for long-term success. With the right customer experience management plan in place, your accounting business can remain relevant and successful for years to come.
Is your current software creating the best impression of your practice?
First-rate document management software is as professional with clients as you are!
Let us take you through the 3 main ways SuiteFiles helps you cater to your clients.
Click here