Guard sensitive files with
SuiteFiles' client document portal
Send files out to be reviewed and collaborate with clients on their documents. Request any file you need with our client collaboration portal and it'll be uploaded directly into your chosen SuiteFiles location.
Share and request files securely
SuiteFiles Connect
SuiteFiles Connect has all the security of a client document portal without the need to access an external application. Exchange sensitive documents and receive notifications as files are uploaded.
Single sign-on
Clients can use logins from Xero or Google for easy access to Connect or create their own SuiteFiles Connect account.
Book a demo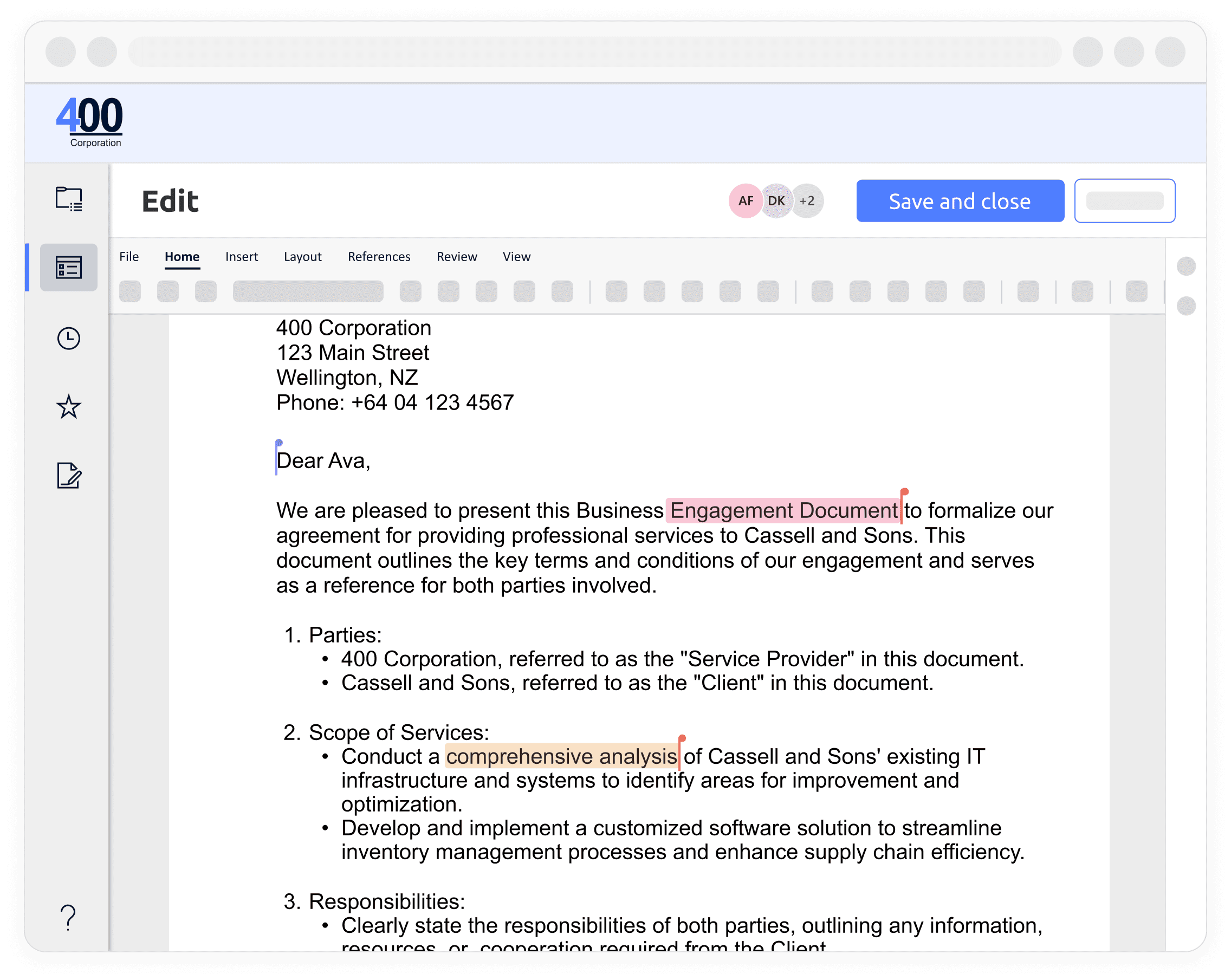 Document sharing portal to stay up-to-date with clients
Co-edit files
Customize permissions to collaborate with clients on their documents, create comments, and go back and forth without leaving your file.
Easily maintain shared files in our client collaboration portal
Save live documents to your client folders — no need to sort through copies and risk sourcing outdated information.
Browse more time-saving tools
99.6% of our clients stay with us for years. Here's why…
SuiteFiles saves us hundreds of hours each year and 80% of our previous document management costs.
Marius Fourie
North Advisory
Simply put – SuiteFiles is awesome.
Hamish Mexted
Convex Accounting
All I need to do is choose my template, click confirm and I've got the next five financial years worth of folders for…
Anthony De Filippis
Amplify 11
Clients really like the fact that it's a secure space where they can transfer documents back and forth.
Kimberly McLaren
Kimberly McLaren CPA
Everyone loves using it and we get the same feedback when people come into the firm.
Ben Roberts
Roberts Cowling
SuiteFiles takes the worry from our former mishmash of solutions and lets us go and do what we do well.
Warwick Jackson
Fox Group
View our case studies