Send agreements with
digital signing
Have everything
signed digitally
Easy set up
Our easy-to-follow signing wizard will guide you to populate and sign documents in a couple of clicks. Choose where you want recipients to sign, add notes and checkboxes where needed, then send signing requests directly to their inbox.
Fully traceable
Trace the actions of signatories by seeing when they've viewed, signed or declined a document and encourage timely responses with automated reminders. All of your signatures are equipped with a digital certificate to ensure authenticity and compliance to the highest standard.
Simple to
customize
Customizable branding
Customize the emails your clients receive and the signing platform so that they see your branding, logo and colors.
Create your own signature
Use a mouse, touch screen computer or a smart phone to draw your signature and apply for future documents. Alternatively, click generate signature to proceed without customizing.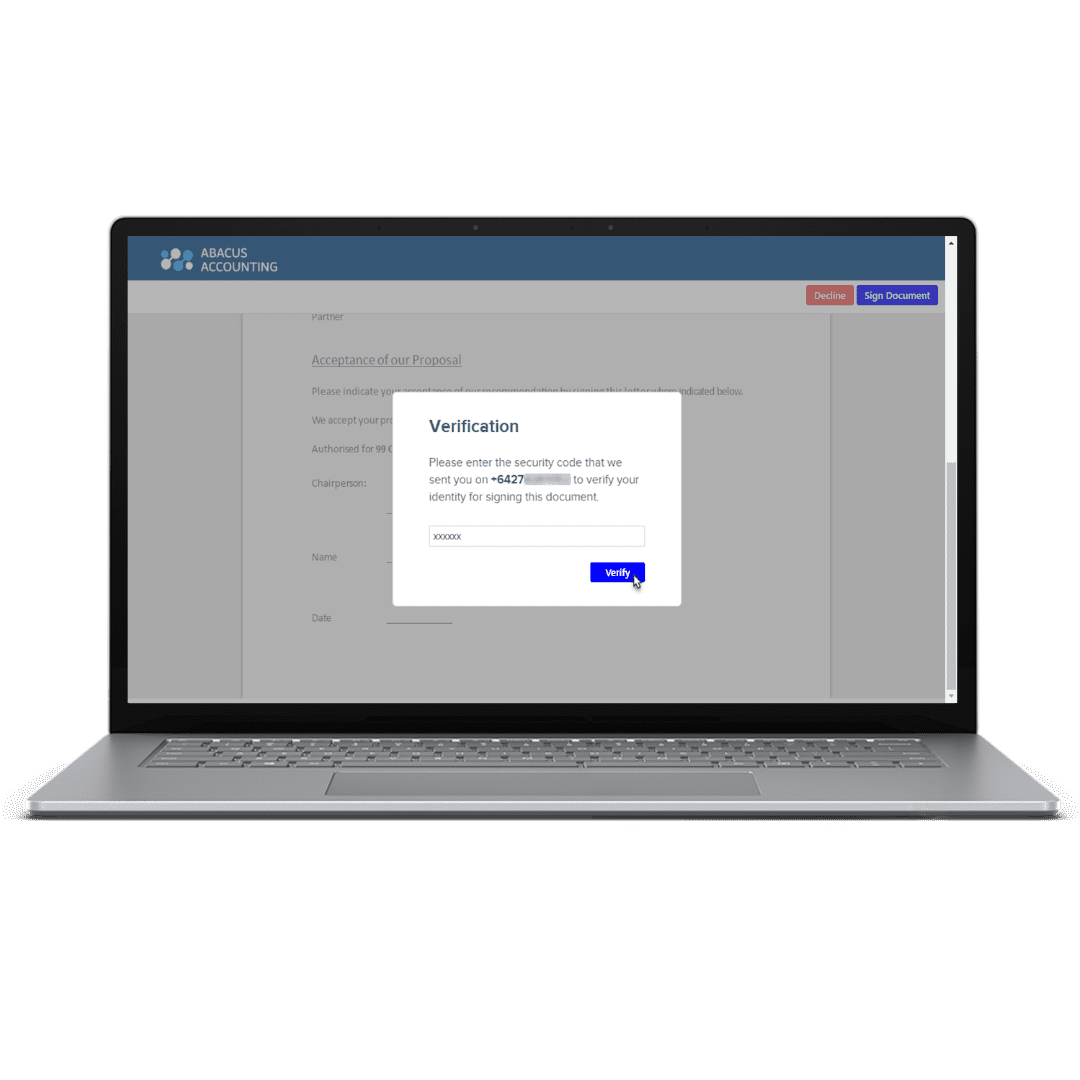 See digital signing in action...
Counting down the days on a fixed term contract?
We can help with clingy contracts!
Get in touch to see how you could move to SuiteFiles today without taking a financial hit.
Get in touch
Browse more time-saving tools