Spend less time managing projects
and more time progressing them with
WorkflowMax and SuiteFiles.
Download info pack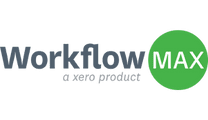 Job management
Assign jobs to staff along with a list of to-dos and due dates. Receive notifications as important milestones approach and add filters to view upcoming deadlines
Lead Manager (CRM)
Track your leads, proposals and sales pipeline from a single place. Set reminders to check in with qualified leads and convert your most promising prospects into new customers.
Actionable Reporting
Make informed business decisions with in-depth timesheet reporting and build custom reports tailored to the needs of your business.
Cloud based
project management
Automate your client set up
Creating a client folder in WorkflowMax gives you the option of auto-creating an equivalent folder in SuiteFiles including any key documents or files you need to get up and running.
Document generation
Keep your workflows lean by creating templates for generic documents then auto populating them with client names, addresses and more from WorkflowMax. You can also send your documents to clients for digital signing within SuiteFiles.
Link WorkflowMax to the Office suite
Collaborate on live Word documents and Excel spreadsheets with colleagues & clients. Stay on top of your emails by saving client correspondence directly from Outlook into your folders for future reference.