Send agreements with
digital document signing
Oversee documents from creation to completion using digital document signing to gather approvals directly from your document management system.
Easy set up
Our easy-to-follow signing wizard in our document signing software will guide you in populating and signing documents. Digital signing features include: choose where you want recipients to sign, add optional checkboxes to confirm selection of services, and note acceptance of a condition. Didn't set signees up the way you meant to? No problem, you can correct signee details on in progress signing requests!
Create your own digital signature
Use a mouse, touch screen computer, or mobile phone to draw your signature and apply for future documents. Alternatively, click generate signature to proceed without customizing.
Book a demo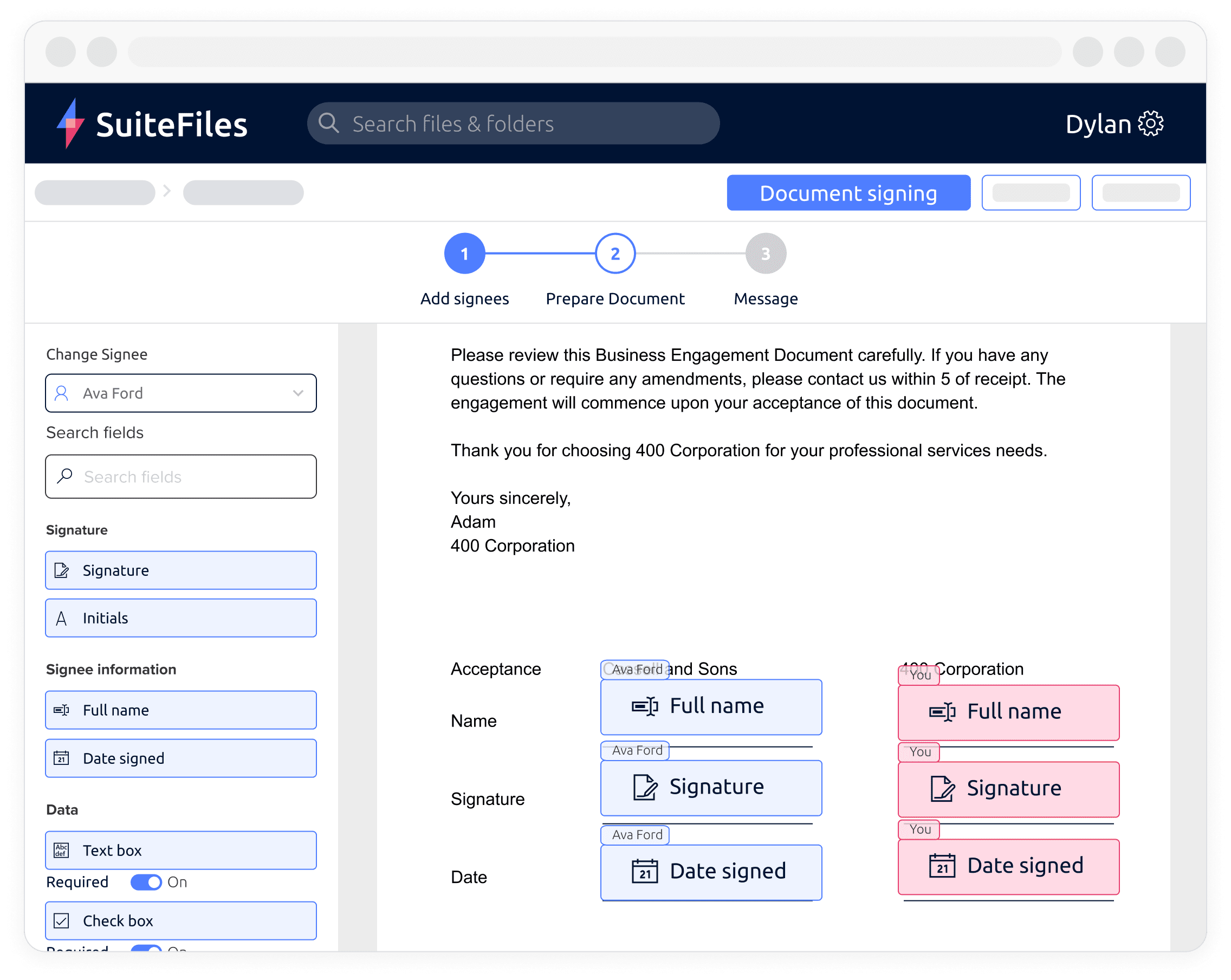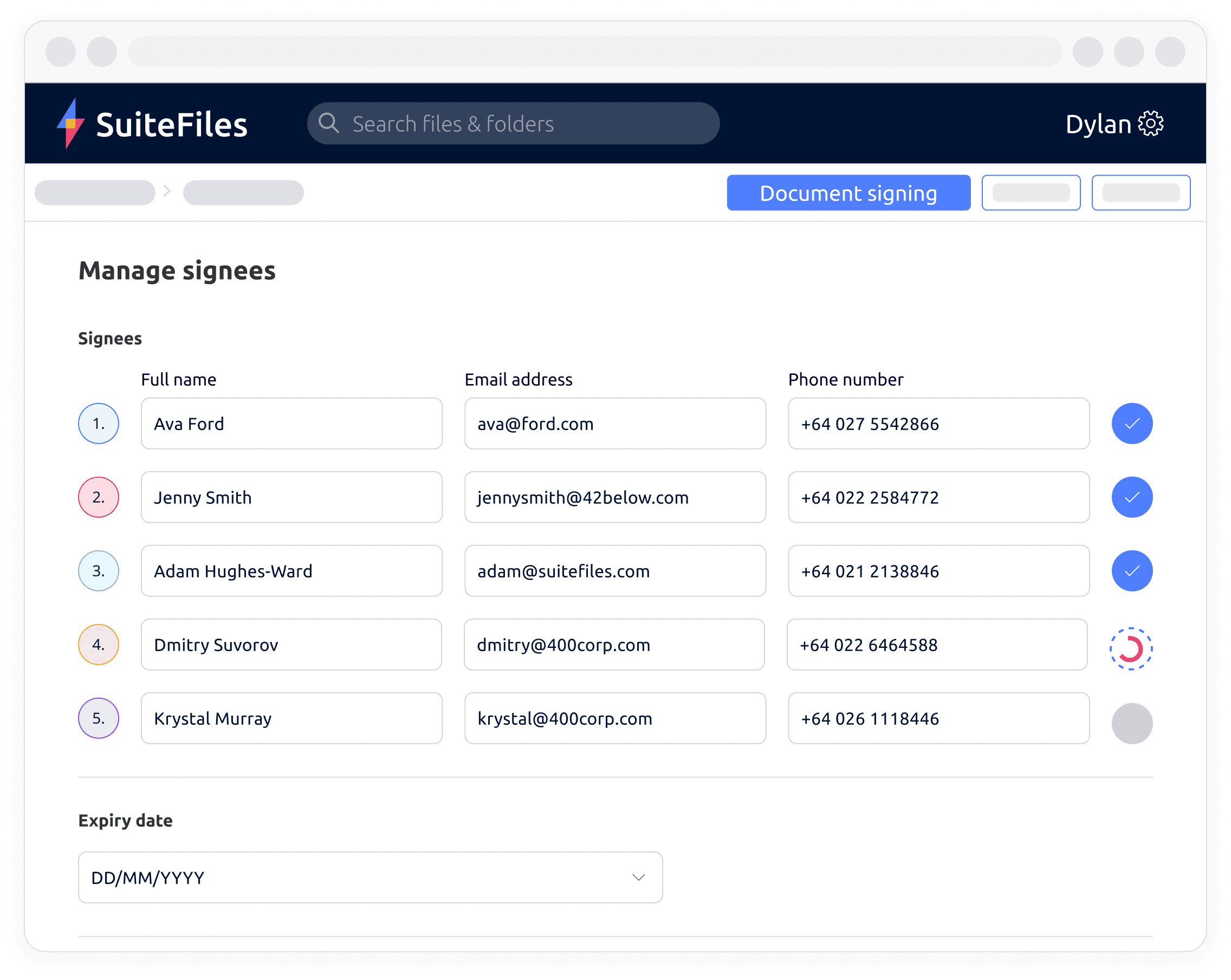 Control the digital signing process
Set the order for document signing
Control the order in which your document is received by signees. As each digital signature is collected, the following recipient will be notified of a signature request until the last signature is added. With our workflow, your completed, signed documents will be automatically filed back into the correct folder.
Fully traceable digital document signing
Our digital signing software allows you to trace the actions of signatories by seeing when they've viewed, signed, or declined a document and encourage timely responses with automated reminders. All your signatures are equipped with a digital certificate to ensure authenticity and compliance to the highest standard.
Simply customize digital documents
Customizable branding
Customize the emails your clients receive and the document signing platform so that they see your branding, logo, and colors.
Signing message templates
Create message templates for generic documents like terms and conditions to standardize your most common electronic signing requests.
Book a demo
Browse more time-saving tools
99.6% of our clients stay with us for years. Here's why…
SuiteFiles saves us hundreds of hours each year and 80% of our previous document management costs.
Marius Fourie
North Advisory
Simply put – SuiteFiles is awesome.
Hamish Mexted
Convex Accounting
All I need to do is choose my template, click confirm and I've got the next five financial years worth of folders for…
Anthony De Filippis
Amplify 11
Clients really like the fact that it's a secure space where they can transfer documents back and forth.
Kimberly McLaren
Kimberly McLaren CPA
Everyone loves using it and we get the same feedback when people come into the firm.
Ben Roberts
Roberts Cowling
SuiteFiles takes the worry from our former mishmash of solutions and lets us go and do what we do well.
Warwick Jackson
Fox Group
View our case studies