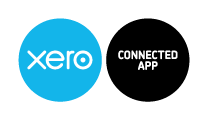 SuiteFiles and Xero combined create a beautiful cloud-based practice with automations that will give you time back in your life for more important things.
Try Xero for free
Try SuiteFiles free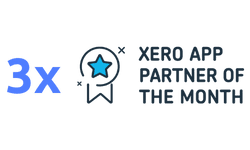 Completely Cloud Based
A single ledger, all of your client data, every document, every email, all online, accessible from anywhere.
Improve your workflows
Automatically create client folders, create auto-population workflows, automate job management and more.
Automate repetitive processes
Connect directly to the Xero suite to easily save reports, use client-data and more.
Simple client and job management
Xero & SuiteFiles combine to make managing your clients and jobs easy – easily source data & track jobs.
Work with Microsoft documents
SuiteFiles allows Xero to link to Microsoft 365, powering efficiencies in your practice.
A single source of truth
Xero creates the basis for a fully integrated app system, no data inconsistencies, easily traceable information.
Xero Practice Manager
Xero Practice Manager makes managing your client data and jobs effortless. Use our two way integration to save you time.
Joint client creation
Whenever you create a client in XPM, you can auto-create a folder for that client in SuiteFiles, as well as a sub-folder structure.
A single client view
See all of your client information, emails and SuiteFiles documents in a single place using the XPM documents tab.
Template Population
Use your XPM (or Xero Tax) client data to auto-populate any templated document you have in SuiteFiles.
Learn More
See SuiteFiles in action...
About Xero
Xero is world-leading online accounting software built for small business.
Get a real-time view of your cashflow
Log in anytime, anywhere on your Mac, PC, tablet or phone to get a real-time view of your cash flow. It's small business accounting software that's simple, smart and occasionally magical.
Run your business on the go
Use our mobile app to reconcile, send invoices, or create expense claims – from anywhere.
Get paid faster with online invoicing
Send online invoices to your customers – and get updated when they're opened.
Reconcile in seconds
Xero imports and categorises your latest bank transactions. Just click ok to reconcile.

SuiteFiles is an awesome extension of the Xero offering – its tight integration with Xero Practice Manager and Microsoft Office 365 beautifully positions SuiteFiles to help organisations who value great client-based document management.
DIRECTOR @ BUSINESS CONTINUUM