SuiteFiles +
Microsoft Office 365 Integration.
Microsoft 365 file types you're used to
But completely cloud based. Our Microsoft 365 integration allows you to open files to the desktop and still have them auto-file back into the cloud. Edit and manage your Microsoft Office files from anywhere. Connected to SuiteFiles, Office, Xero, Karbon, and QuickBooks Online
A powerful Outlook
SuiteFiles' Outlook integration makes Outlook even better with automated email management and full visibility of your documents, all within the Outlook App
Automate repetitive processes with Microsoft document management
Microsoft documents, complete version histories, and you keep ownership of your data. Simple.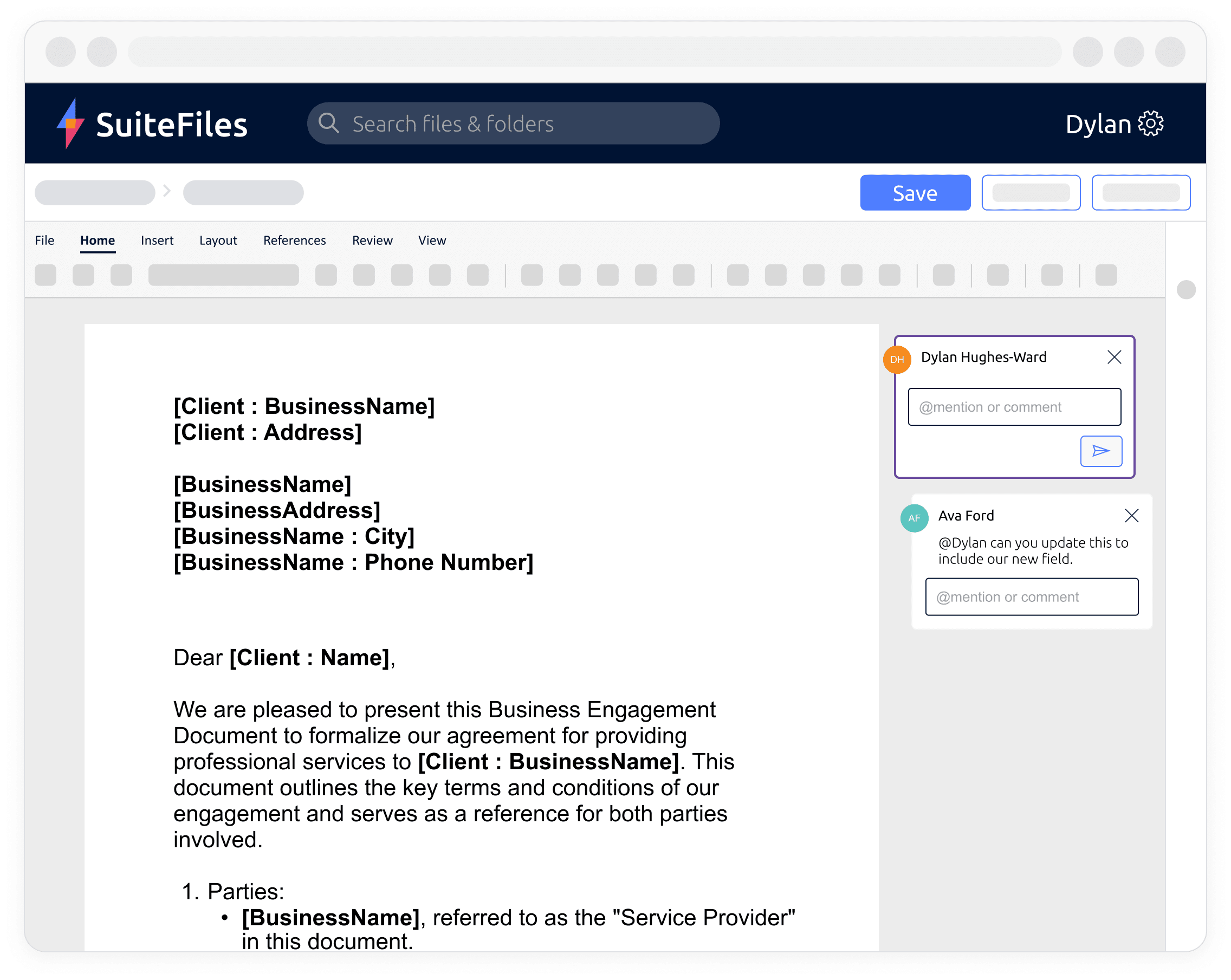 Why SuiteFiles +
Office 365 Integration
Easy online Microsoft applications, more features
Microsoft 365 takes the normal desktop features into the cloud. It gives you access to far more features, and becomes the foundation of your document management.
Makes SuiteFiles Suite-r
Microsoft 365 is the pillar SuiteFiles uses to make your practice cloud based. It allows you to work with documents easily. Without it, we're simply not as Suite.
OneDrive Integration
One click navigation
SuiteFiles will appear as another folder in OneDrive File Explorer, allowing you to view your entire site from a local desktop.
Offline OneDrive file access
Edit OneDrive files without an internet connection and watch them sync into your source of truth once back online. Remove the manual work that comes with onsite visits by having recorded notes upload to SuiteFiles.
Learn More