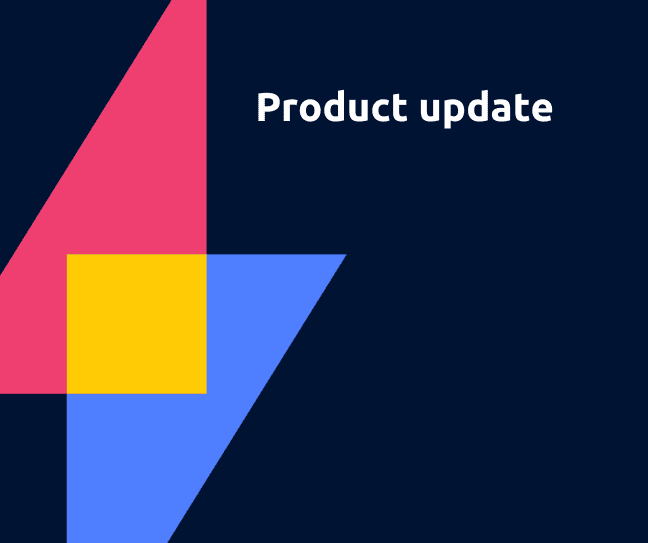 It seems that teams are already starting to wind down for the year, but here at SuiteFiles we're continuing to do the things that give us the most energy – creating features that free up professionals to think, collaborate, and create more. In our latest updates, we're bringing the power of partner systems alongside SuiteFiles to do this! 
OneDrive for Desktop integration
Microsoft OneDrive for Desktop is an application used for interacting with documents in cloud storage, from the familiar view of the local file explorer. 
SuiteFiles is now leveraging the power of OneDrive for Desktop to give customers access to the best-of-breed solution. OneDrive for Desktop compleiments the existing SuiteFiles eco-system, bringing oft-requested features such as offline file access for both PC and Mac users, as well as the benefit of simple access to your SuiteFiles documents via the File Explorer. 
For our Windows 10 and 11 based customers, implementation of OneDrive for Desktop is a simple, user-led process via the SuiteFiles webapp. Implementation is an easy DIY because OneDrive for Desktop is pre-installed with these operating systems. 
To learn more about getting started with our OneDrive for Desktop integration, check out the setup article here. 
What does this mean for SuiteFiles Drive?
SuiteFiles Drive and OneDrive for Desktop have considerable overlap in the benefits they provide our customers, with OneDrive for Desktop offering additional complex features such as offline file access and syncing. 
No immediate action is required, but we're recommending that customers review the OneDrive integration in place of SuiteFiles Drive. 
We will be ending support of SuiteFiles Drive in mid-2023.  
Providing OneDrive for Desktop in place of SuiteFiles Drive allows us to continue to discover and develop innovative solutions to improve our customers' workdays, across our webapp and Outlook Add-in. 
MYOB Practice Management integration
We've enhanced our integration with MYOB Practice Management.  
MYOB Practice Management provides powerful features such as client and contact management, time and disbursement, billing and processing, and more – all while integrating tightly with MYOB Accountants Enterprise. 
Our integration with MYOB Practice Management makes your life easier by enabling client and contact data to flow from MYOB Practice Management through to SuiteFiles!
You can now
Use MYOB Practice Management client and contact details in your SuiteFiles document and email templates.
Let SuiteFiles
suggest where to save your sent emails

,

based on your contact information in MYOB Practice Management Share

 

collaborate with your MYOB Practice Management contacts using the SuiteFiles Client Portal

 

easily grab contact details when using SuiteFiles Document Signing. 

 
With the MYOB Practice Management / GreatSoft logo in the SuiteFiles Client list, it's easy to differentiate your MYOB Practice Management clients from other client folders.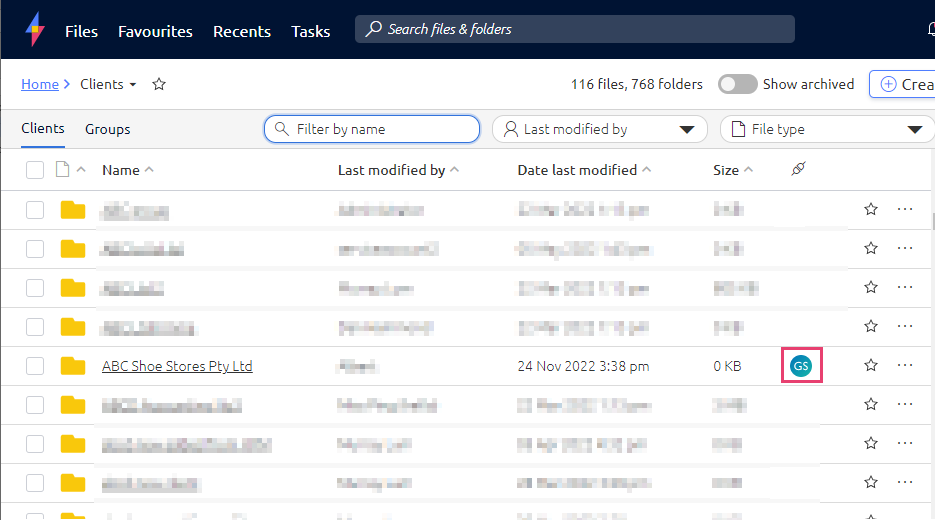 Notifications – now live!
We announced in our previous update (if you missed it, check it out here, it has more goodness than your breakfast smoothie) that new in-app Notifications were coming soon making them much simpler to receive, view, and manage. 
Notifications will now come in live as your colleagues share files and folders with you, or message you on an existing task. And, if you're using SuiteFiles Connect, you'll be notified in real time as Connect tasks are updated. The new notifications allow you to read your notifications easily without the need to leave your files and folders view.  
To view the details of your recent notifications, click the bell icon in the side panel: 
The new notifications centre allows for viewing the full history of your notifications (with the ability to toggle visibility of read notifications) and manage your notifications as you see fit on a larger, single page view.   
For more details on Notifications, please see the Notifications section of the SuiteFiles help centre.