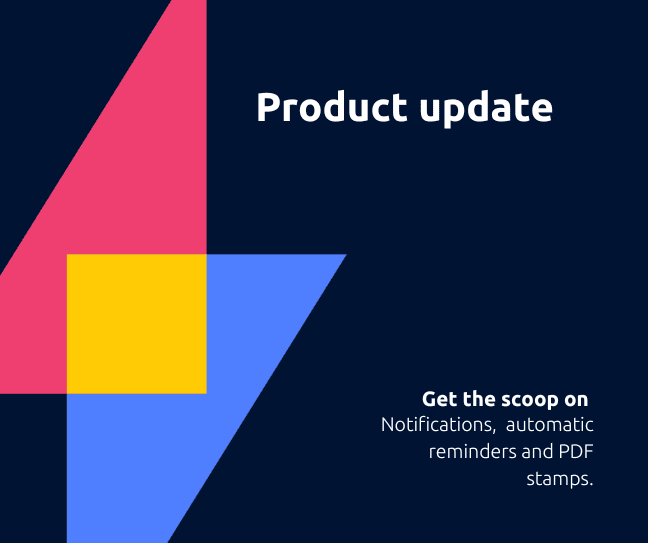 Wow, it's been a very busy few weeks here at SuiteFiles, and we're super excited to show you what we've been working on. Big breath everyone, let's dive in!
Automated signing reminders
If you're tired of waiting to receive signed documents, only for them to hit their expiry unsigned, you'll love this new feature. We've now included the option to select the number of days – any or all of 1, 3, 7 days – before the expiry date, during the signing document set up.  
Emails will be sent to users on those set days automatically to remind them that they need to sign the document, along with a prompt of the expiry date.  
More document signing improvements are on their way, so keep an eye out! 
Stamps for PDFs
Adding to our great list of PDF annotation tools are the much-requested PDF stamps, available for both Semi-Suite and Super Suite customers. You can now easily add pre-defined stamps such as approval information, draft/final status and more, or create your own custom stamps on the fly with ability to include date/time information, and select preferred colours.  
It's never been easier to quickly show a PDF's status!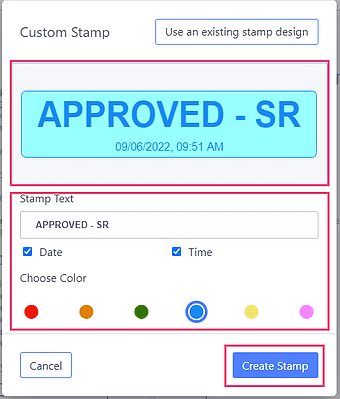 Copy permanent link
The new Copy Link function is more than meets the eye. Many of you will know, you can copy a link in from the taskbar of your browser and use this to access a document. We've taken this a step further to allow copying a permanent link to the file or folder you have selected. If the file or folder moves, the link will still work and direct you to the new location. No more updating outdated links in your workpapers! 

In

–

app notifications

for tasks

(coming

very soon)
We've overhauled and improved our in-app notifications, making them much simpler to receive, view, and manage. Notifications will now come in live as they occur for the relevant user and can be read easily without the need to leave your files and folders view. Access via the new notifications side bar for reading details.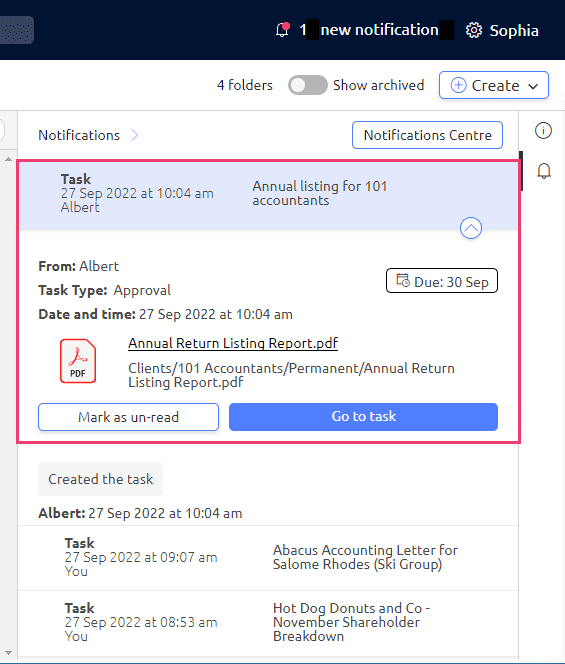 The new notifications centre allows for viewing the full history of your notifications (with the ability to toggle visibility of read notifications), and manage your notifications as you see fit on a larger, single page view.  

Currently notifications will come through for tasks only, but we think you'll find these new task focused notifications very useful, such as being notified when someone responds in the task chat. More notifications for other SuiteFiles functions will be on their way! 
For more details on Notifications, please see the Sharing and Tasks section of the SuiteFiles help centre.   
End of support for our Android App
We're regrettably ending support of our Android App. Due to changes made with the Google Play store, we're no longer able to support this application. Those of you that already have this app downloaded will still be able to use it for a short time, however we'll be removing it from the Google Play store.
Although we're no longer supporting our Android App, we're not giving up on mobile and are working towards solutions that will make SuiteFiles even easier to access, wherever you are.