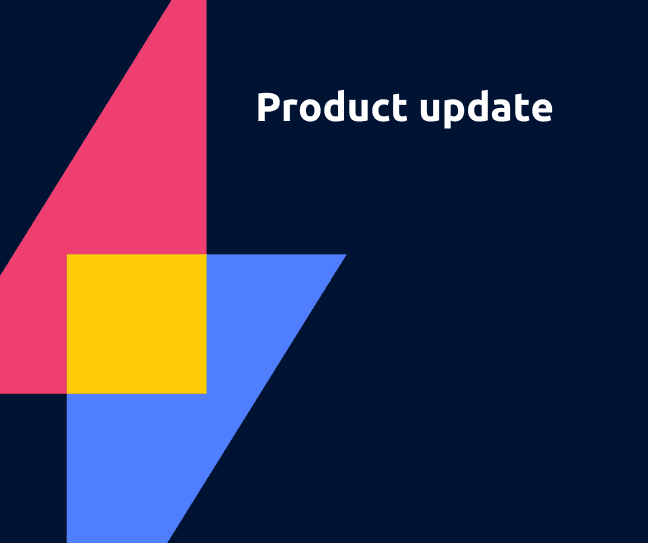 After a jam-packed March (check out all the amazing features released during March here), we've managed to get out 10 releases during April with many incremental improvements. While achieving this, we've also developed a significant overhaul to the SuiteFiles Signing Dashboard, coming to SuiteFiles customers very soon! Let's take an early look at what you can expect to see!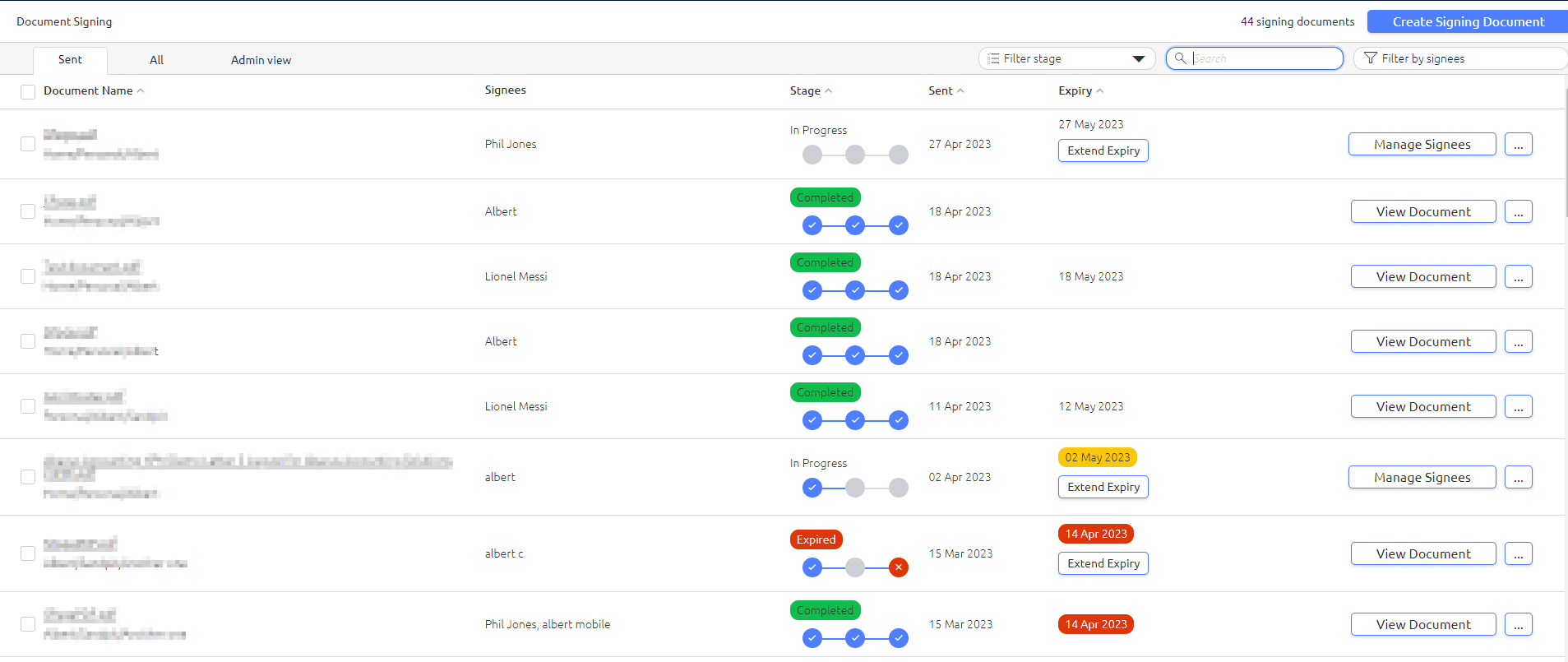 Simplified, at-a-glance information, with filtering and sorting
The first thing you'll notice is how quickly you can view and understand the status of document signing requests, on a per signee basis. Mini steppers in the stage column show the quick detail of where in the signing stages the document is, with the ability to view further details using the mouse-hover tooltips, or in both the Manage Signees and Signing history modals. The overall status of each signing request can be understood quickly with the simple color coded badges. You're able to quickly extend expiry dates for single document requests and manage signees with contextual buttons available on each row, or select the ellipses button for further options.
Sort on any of the name, signee, stage, sent, or expiry columns at the top of the table, and filter the list of results down further using the stage and signee filters, or the free-text search for finding specific document names.
Bulk extend expiry or adjust expiry dates to specific dates
We understand that SuiteFiles customers like to send out a lot of signing requests and want the completed document back as soon as possible – because who doesn't? But we also understand that signees are human and might need some more time to get that important document signed. Therefore, we have made it simple to change the expiry dates in bulk!
Just select the signing requests you'd like to extend the expiry of, then take your pick of how you'd like to extend it. You can extend the expiry of all documents to a specific date, or you can simply extend all documents selected by 7 days from their respective expiry dates. Bulk update expiry means your time is still saved even when others need more time!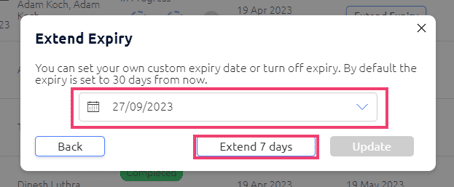 Manually complete your documents, retaining the existing signatures
Sometimes it's easier to send out a signing request to multiple signees, but you don't actually need all of them to sign the document. In this case, you can use our new "Complete Signing" button, which allows for the document to be retrieved with all signatures applied to the document up to that point in time. The signing request will move to a completed status, and signees will be informed the signing request is complete.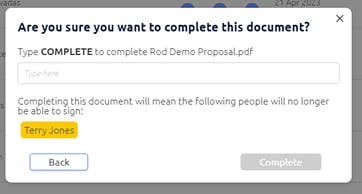 Creating a signing request, directly from the signing page
The new signing dashboard is designed to be your one stop shop for signing in SuiteFiles – so of course that means you need to be able to create signing requests from the dashboard. Simply click the "Create Signing Document" and select a PDF document you'd like to send for signing.