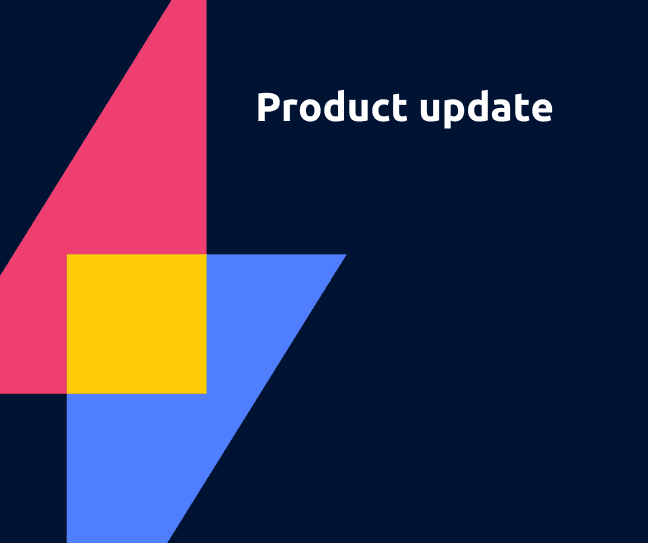 We've had another busy month in March, releasing a number of fantastic new features, ranging from signing documents in more efficient ways with templates, sequential signing and optional checkboxes and textboxes, right through to new integrations and versioning features!
If you missed the details on the new signing features, check out our last product blog post – otherwise keep your eyes locked on this post for even more SuiteFiles goodness!
Karbon x SuiteFiles integration
We've teased this one in the past and had a lot of interest and questions coming through. Since our recent release, it's been fantastic to see the number of customers taking advantage of the great efficiencies this integration has to offer.
When you set up your Karbon integration (see here for the how-to), SuiteFiles will sync client information (known as organizations in Karbon) and contacts (known as both contacts and people in Karbon) into SuiteFiles, so that the information can be used within SuiteFiles to save you time and keep you doing the important tasks on your agenda.
With the Karbon icon, you'll be able to easily see which of your SuiteFiles clients are matching with Karbon clients within the clients list.
To create a file from a template, simply select a Karbon client from the template selector, ensuring that the original file template uses the merge fields outlined for Karbon (see here for details). You'll see that many of these merge fields align to other SuiteFiles integrations, along with some new ones for Karbon specifically.
When sending files to your clients for signing, through SuiteFiles Connect or simply through email, Karbon contacts are available in SuiteFiles for best accuracy and easy access.

Versioning and file history
Many of you will have noticed a slight but useful improvement to the details side panel released recently, allowing for improved at-a-glance details, and some extra features like the expandable preview.
We've since added an exciting new feature with versioning and file history. To access, simply select a document, and open the details side panel. Next to the 'Last Modified' field, you'll see a new 'History' button.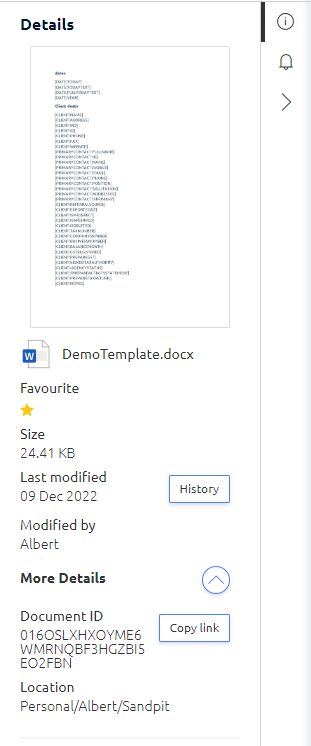 Using the button will open a new modal listing all the previous versions of this file. You can either download a copy of the previous version to your computer to review the version or click 'Restore' to make that previous version the latest version of the file. That will then be the version you see when you use standard methods to open the file in SuiteFiles.
For more details, see the release notes.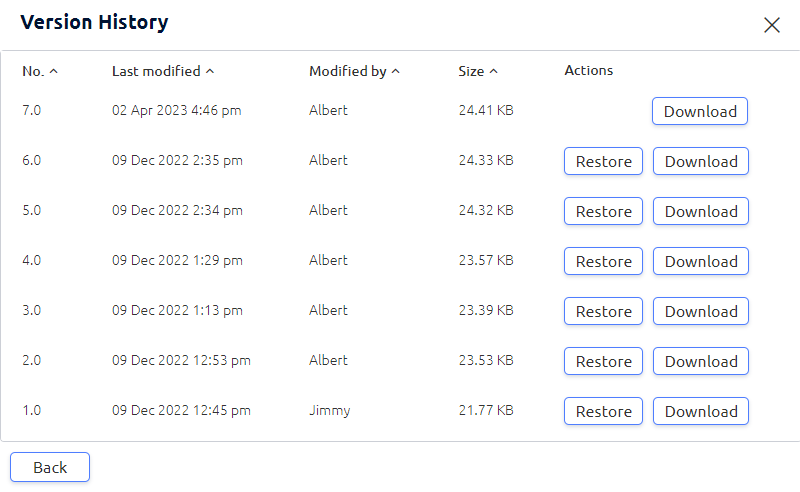 More signing improvements
There are more big signing updates on their way, but to keep you satiated, we've made some great smaller improvements.
'Jump to next' on mobile screens
Previously available only on desktop screens, the 'Jump to next' button, used for jumping to the next signing field in the document, is now available for signees on their phones.
Signing wizard
Who doesn't love a bit of automation? When opening the signing wizard, contacts from your integrated systems will now be automatically refreshed, removing the need for any manual 'refresh contacts' buttons.
We've also added names to the message page of the signing wizard, to ensure everyone remembers who they're sending signing documents to!