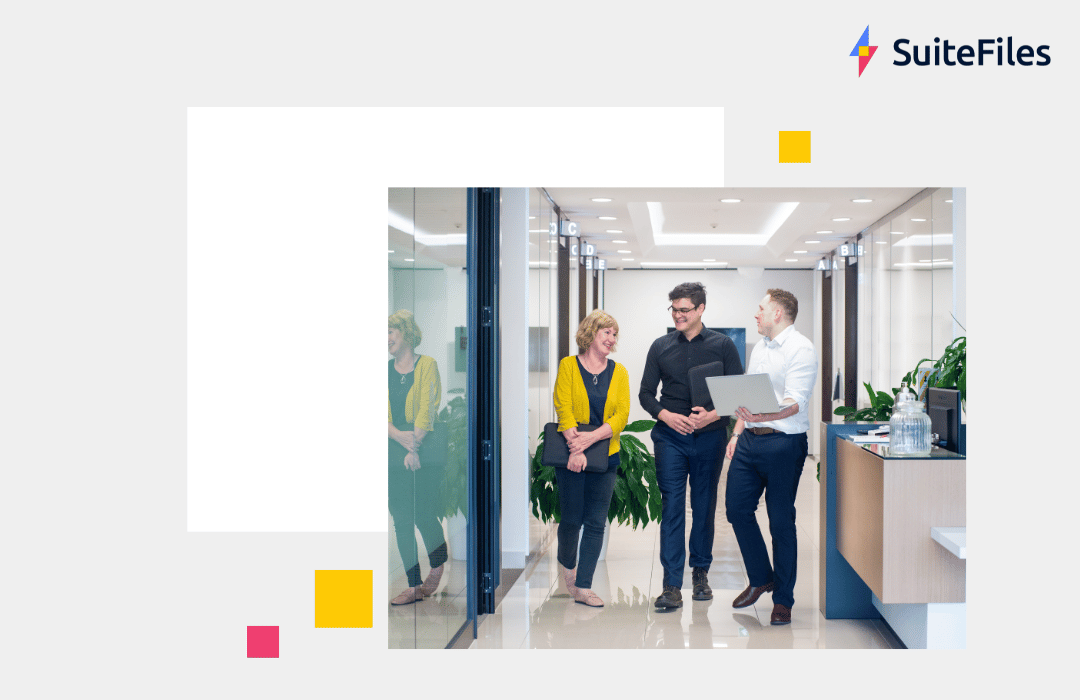 Managing the pressure of EOFY
The end of financial year sees accountants scrambling to prepare, gather and lodge the financial records of their clients. 
With so many processes repeated across an entire client base, it's important that the workflows supporting your practice are as tidy and efficient as possible.  
Otherwise, you may find yourself being pushed toward the deadline before you're even ready. 
Maybe you're struggling to find the files for a document pack or pick up from the latest correspondence with clients. If staying organized comes down to a series of manual processes, you're making life harder than it needs to be.  
Win back time before the deadline
Doing the simple things like storing files, generating standard documents and organizing client information can be automated, opening up time in an unforgiving schedule. Find more ways you can simplify your EOFY in this blog post.
To cut out manual admin tasks you should be looking for a document management system that can take care of your document storage concerns, add value to your practice and lastly, integrate with the apps you're already using.
Document management for accountants
SuiteFiles is document management software tailored to the needs of accounting practices. We help businesses manage their files, emails and more while integrating with the powerful practice management solutions accountants are accustomed to.  
We're no strangers to the end of financial year and are experienced in migrating businesses during this hectic period without any hiccups. 
To hear about the process from the other side of the screen, we caught up with Sinnotts Accountants, Elevate Group and Belay Advisory. We asked them to compare their EOFY processes and how they've been able to work more efficiently using SuiteFiles.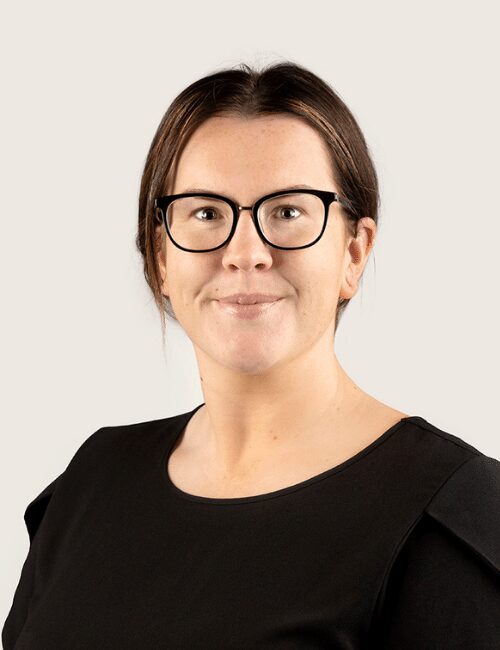 Beth Laybourne
Client Service Manager @ Elevate Group
Anna Whiting
Accountant and IT Advisor @ Sinnotts Accountants
Claudia Georgey
Operations Manager @ Belay Advisory
Version control
Working on shared files can mean tripping up on your collaborators' edits or working with out-of-date information. In moving to SuiteFiles, Sinnotts Accountants have been able to resolve issues with version control.  
"We were in MYOB, which was, in terms of actually doing the compliance work and everything, a bit more difficult because you're working with offline files and you never have that one source of data."  
"A lot of the time we were making changes on our end, for example, removing prior year mistakes from a balance sheet but then clients would be running their own system from their computer. This left us with two completely different files and clients wouldn't be seeing up to date info. Whereas now they're seeing the correct information and it's easier to make decisions based off it." 
As part of this effort, the team at Sinnotts Accountants have created templates so that shared files for tax planning aren't overwritten with each team member's edits. 
"We've got templates for tax planning and one that everyone in the team uses. That's probably been the biggest thing -  we no longer have people messing up the formulas or anything like that on the main sheet. They haven't forgotten to save a copy or something like that because that's how we were doing it for a little while. We were all trying to type over each other because someone would go in and change a formula and then that one spreadsheet wouldn't work anymore. It wasn't working at all, but that's why the templates have been good because we're able to make sure that everyone is going through the process properly." 
Standardizing workflows
Once you've identified the most efficient way of completing a task it should become standard practice. 
For Elevate Group, using SuiteFiles' templates has become standard practice.  
"We use templates for creating folders and we've also set up some for our common letters."  
Over at Belay Advisory, the team are looking for ways work more efficiently.  
"I'm trying to implement processes at the moment so that staff are creating folders from our templates rather than just making a new folder in SuiteFiles. Another point of emphasis is creating a universal way of saving files so that everyone knows where to access documents." 
Receiving and processing ATO documents is a familiar job for Australian accounting practices. For Sinnotts Accountants, it's one that used to take them a couple of days depending which accountants were in which office. Now it's a task they've been able to automate using SuiteFiles' ATOmate integration.  
"It's probably reduced to it being they send it to us, we generally reply within 10 minutes. Whereas you know if they were bringing us physical bits of paper, it was probably half a day before you actually looked at it and got it back to admin."  
"A lot of us have got the tendency to look at something and say, yeah, I'll deal with that later and just set it aside and not look at it. Whereas if you know you've just got to go in and click one button, then it's a lot easier to do so we tend to deal with them as they come in."  
Any correspondence that comes from the ATO is now being automatically saved into SuiteFiles for future reference, but it wasn't always this easy. 
"At no stage did we go into the ATO and actually download that correspondence and save it into our document management system. So we never had a saved copy of the ATO correspondence, we were just relying on it being in the ATO and that's where we have to go if we needed it. So, anything that came from the tax office, we weren't scanning them into our SuiteFiles or anything like that whereas now that's happening."  
Are you a practice manager with the challenge of keeping client folders tidy? Check out our guide to organizing your team's folder structure. 
One source of truth
A good app stack will centralize information so that all of your client data, files and emails are accessible from one place.  
For Sinnotts Accountants, SuiteFiles meets this criteria, making us a natural fit with their practice.  
"With SuiteFiles, everything is flowing into one system including our Ignition and ATOmate apps." 
On top of this, they've been able to auto-file client emails into their folders via SuiteFiles' Outlook add-in. 
"A lot of our clients will, particularly at 30 June, get their bank statement or a share dividend statement or something like that, and they'll just email it to us as it comes to them. We might have half a dozen emails from them throughout the year and we'll just save them all into SuiteFiles in one folder under the client's name – Just you know, 2020, True financial year. If we need to go back in later and grab them, we can scroll through that folder rather than having to go through our emails or forget that they've sent it." 
Elevate Group receives most of their client documents from an online portal system. To maintain one source of truth, these documents are saved into the relevant client folder in SuiteFiles. 
 "A lot of our documents come from an online portal system so we'll download them, save them onto our desktop and then upload into SuiteFiles." 
Doing so eliminates silos that can pop up when information is restricted to one person.  
Efficiency breeds profit, find out how today!
To deliver your best work this EOFY, consider where your time is spent. 
Start by evaluating your workflows and identify whether you can remove steps from them or automate them entirely. 
Finally, consider how you receive client information. This includes your practice management apps and any platform you receive files from. Does all of your client information converge in one place?  
If you're recognizing gaps in your business, document management may be the answer to your frustrations.