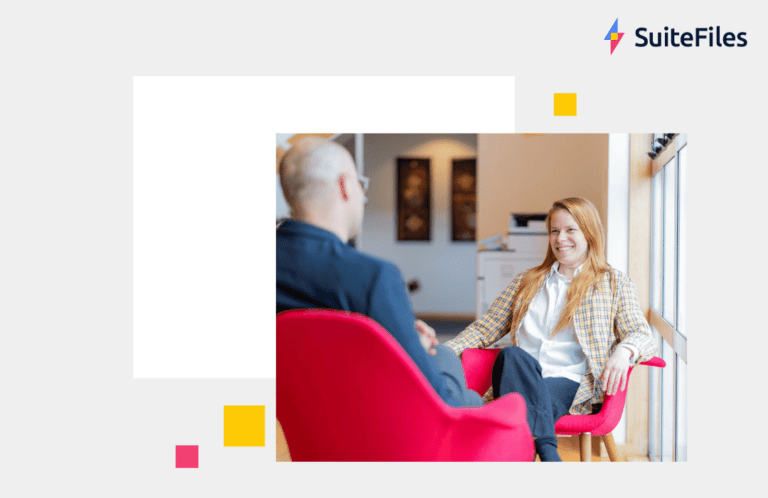 The end of financial year wind down presents an opportunity to take a look at your clients, your workload and your systems to find ways to improve efficiencies and profitability. So as you prep for the end of the year, let's take the time to look at some simple ways to set yourself, and your clients, up for success.
1) Get back to basics
First step: Set up your client re-engagements.
Take the time to look at each of your clients, determine if anyone needs to move up a billing tier, to check your client profitability and to ensure that you have terms, conditions and payment structures you're happy with for the next financial year. Once you've got the blueprint right, you can template your client engagement letters, terms and conditions, and anything else you'd like to send out into a document, which, if you're using SuiteFiles, you can auto-populate with client data and then send direct to each of your clients to sign, ready for the new year.
2) Check your records and compliance requirements are in order 
Even the ATO advocate considering cloud computing software for your backup and compliance requirements. Ensure you have secondary copies of core client and financial data. This doesn't need to be difficult, even though compliance often causes stress levels to rise. If you're using any online document management system, your documents should be already securely stored.
Whether you're saving documents in the cloud or to a device, don't forget to back up regularly. Having a second place your documents are saved seems unnecessary until suddenly it isn't.
3) Make the most of your advisory services
Small businesses often use EOFY as a chance to reflect on the previous year (planning some EOFY resolutions? check out our blog post) as it gives a very clear idea of profit and loss, and most businesses are well and truly underway with their own planning. Take the time to have conversations with your clients about advisory services. As the custodian of their financial data, you have huge amounts of knowledge and insight that can help them grow their business, not to mention you've done it yourself with your practice. Take the time to talk to key clients about adding advisory to their packages. It's an additional revenue stream that is growing across accountancy practices, and it makes sense for small to medium businesses.
4) Get your folder structures set early
Everyone has different preferences as to how they browse their client documents. But regardless of whether you search through your documents, or click through your folders, set a structure for your client folders and then stick to it. Creating a template of your 2024 folder structure will ensure it is consistent across all your clients and will save a considerable amount of time. If you're looking for further time savings, use SuiteFiles' automated bulk folder generation tool or we can generate your folders for you. All you need to do is fill in this form and we'll be in touch.
Either way, having everyone on the same page about documents being stored centrally, in a set structure, will save you a considerable amount of time searching for your files next financial year, leaving you more time for more profitable activities.
5) Digitizing your paperwork (and then throwing it away)
We know that it can take time to completely remove physical files from your practice, but getting to a 'paperlite' office, where there is as little paper as possible, can have significant benefits. There are options to scan paperwork quickly and then file it away online for future reference, meaning the paper can go in the bin. Having half of your documents online and half of them in paper form can cost you in efficiencies, and paper files are easy to lose, burn, forget or accidentally throw away, with no easy way to back them up. They're also difficult to search and take up valuable space in the office. There's now a number of apps that can take bulk amounts of paperwork and turn them into online documents. It can be as simple as taking a photo of each document. The more of your paper you move online, the easier next financial year will be (and the one after that).