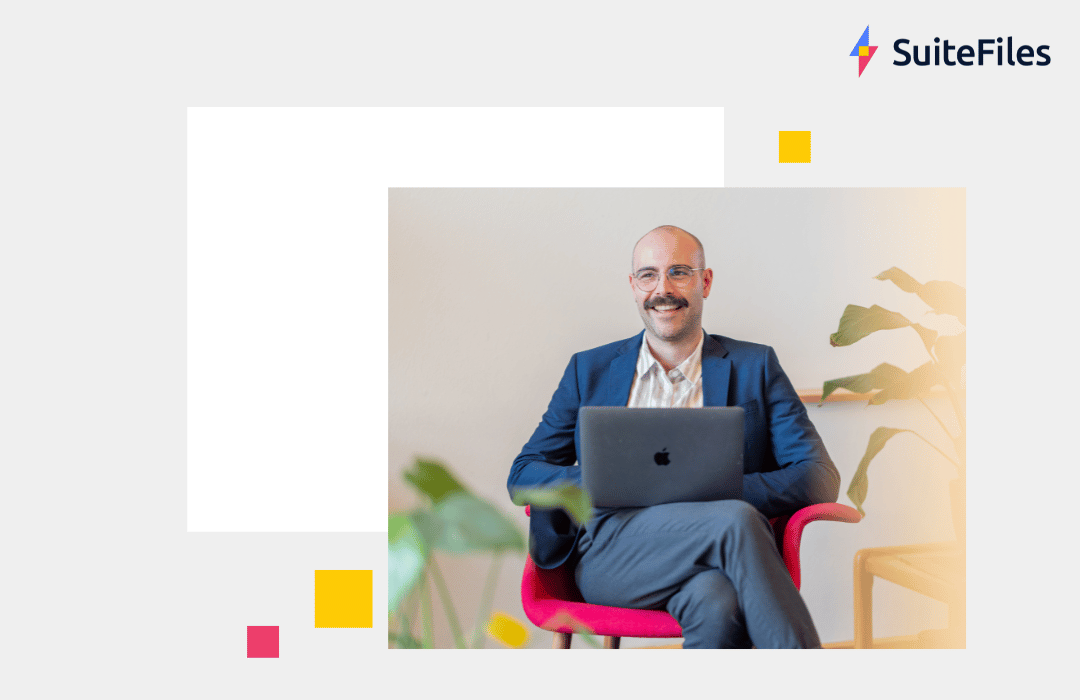 Other than international accounting day, the end of financial year is perhaps most significant date in an accountant's calendar.
For Philippa at Flashpoint Accounting, EOFY signals 'The race for the deadlines' where the team will work through lists of clients and prepare themselves for crunch time where the pressure is on to tie up all the loose ends prior to the end of financial year. 
Managing the pressure can be taxing especially when it involves keeping track of workpapers, gathering signatures and sending out a fleet of follow up emails. If you're feeling the squeeze, it might be worth looking at your workflows and identifying opportunities to free up precious time. It may even require trading the tools your business currently uses for ones that'll help you get the job done faster.  
Moving to SuiteFiles is your chance to accelerate the EOFY!  
Both Flashpoint Accounting and PKF Goldsmith Fox transitioned to SuiteFiles in the tail end of the EOFY, giving them one final push to the deadline.  
Since making the move, PKF have been able to simplify their file management. Janice from PKF uses SuiteFiles search to sift through clients "It's really fast and quick, plus every folder is labelled so I can get around really quickly". Instead of worrying about where files are stored, Janice can grab the relevant docs and get to work straight away "We're faster using search and knowing exactly where our templates are, what we're using and what we need". 
EOFY can get complicated if rogue files are showing up in your client folders. Fortunately, SuiteFiles can help you trace the roots of any EOFY mysteries. For example, Janice noticed that a mystery tax return had showed up in a client's folder, fortunately "If someone's uploaded something to the wrong place, we can identify which accountant has done it and follow up with them". Should you want to limit access to certain files, SuiteFiles gives you all the tools you need to set user permissions 
Of course, you're not only creating and sending files during EOFY, you're also receiving and saving them. This is where SuiteFiles steps in to provide one source of truth and remove the manual task of downloading and uploading emails into your client folders. Philippa over at Flashpoint enjoys client correspondence being saved directly into the relevant folder. According to Philippa "The SuiteFiles folder for saving emails is extremely useful as it automatically documents what advice we have provided our clients and records clients' responses and information for future reference". Additionally, if Flashpoint would like to make sure a client has received advice such as their GST information, they can jump into the folder to double check. The end result is an up-to-date client folder giving you the full picture of your engagements. 
Is your current software creating the best impression of your practice? See how SuiteFiles can improve your digital client experience. 
For the team at Flashpoint, SuiteFiles' document signing is the most important feature whether it's EOFY or beyond the deadline. As Philippa said "everything's digitally signed, but when it's really time critical like now, SuiteFiles comes into its own – it's a very efficient tool at collecting signatures and saving relevant documents". If you're chasing multiple signatories from the same company, you can simply add their email addresses to the document and sign for a more streamlined process. Just like the instant email filing, all of your signed documents will be saved directly into your client folder removing a step that would normally demand your attention.   
See SuiteFiles' signing in action:
Is your practice deadline-ready?
There's no reason you shouldn't be able to easily find files, keep track of your team's activity, automate emailing filing and send out documents for signing in the span of a few clicks. Anything less is soaking up the hours your clients are paying you for. 
Is anything stalling your EOFY process? If so, check out our blog post on creating efficient workflows during EOFY