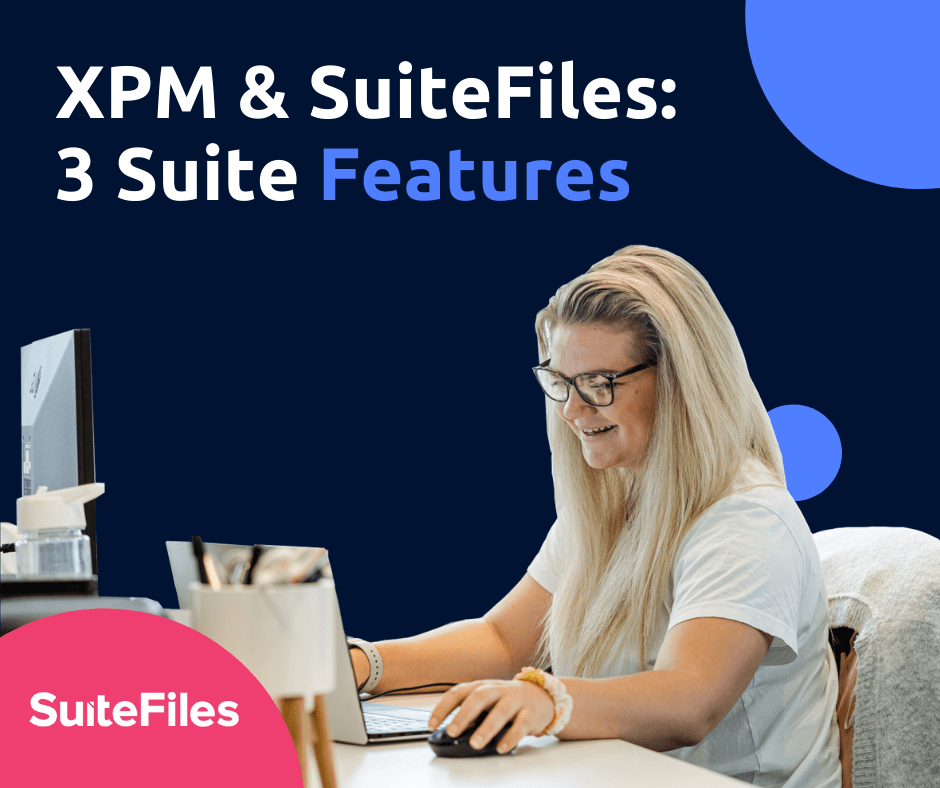 Whether you've been using Xero Practice Manager (XPM) for a while or have just made the switch, there's always way to make the system work even better for you. The accounting practice management software acts as a CRM, Job management tool, time sheets and more. But XPM gets even more powerful when you combine it with other apps. Using XPM data as the single source of truth, here are 3 ways you can get even more out of XPM with our SuiteFiles integration.
Automatic client creation
Whenever you create a new client in XPM, you have the option to automatically link that client to SuiteFiles, create a new folder within SuiteFiles for their documents, and also create a standardised sub-folder structure so that your information is stored consistently across all clients. The best part? This happens with no more than 2 clicks of a button.
Once this link is set up, you can also see all of the clients documents in SuiteFiles, making it even easier for anyone in your firm to have a clear view of what's happening.
Want to see the most popular folder structures?
Keeping data in multiple places is a recipe for inconsistencies. If you're using SuiteFiles for your document management, when you create the link to XPM, it can pull through all client data and use it to automatically populate document templates. You can create templates of your most popular documents and emails in SuiteFiles, and use these over and over again, filling them with any data you have in XPM automatically, including custom fields.
SuiteFiles users have templates of year end letters, cover letters, workpapers, cash books, contracts and more – all of which can be sent (and signed) from within SuiteFiles. You can read more here.
One of the biggest benefits of a good CRM is that you can see exactly what's happening for your client, from where the work is at through to what's being said about it. Suitefiles integrates into your email allowing you to automatically file emails and conversations with clients, which are then easily accessible through XPM. This means when looking at a specific client or job, you're able to see what's recently been communicated with the client, as well as the hours worked, productivity and other job stats, all in one place.
Of Course – both XPM and SuiteFiles work well as individual systems, but when paired together they create huge opportunities for efficiencies within practices. SuiteFiles customers' say they save hours each week by combining the two.
Want to know more about using the two systems? Check out this case study, which goes through making the switch and the time and cost savings.