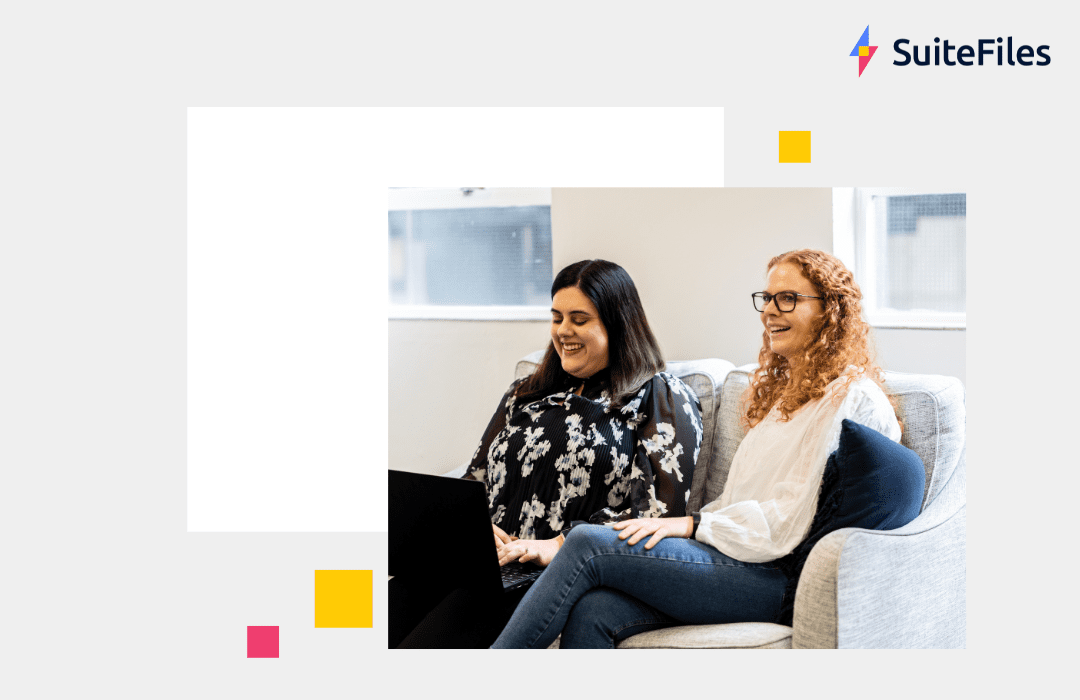 Being a document management system with a digital signing feature, we hear and see it all when it comes to the different ways businesses and/or their clients are signing documents. The time and money it takes to manually print, sign, and scan a document as well as the security risks of free tools are often not considered. In this blog we're going to take you through the most common ways of signing a document so you can make an informed decision about your process going forward!
If you want to automate your digital signing process, head here to learn more about SuiteFiles.
Signature types
The traditional wet signature
The most common method of signing is the traditional print, sign, scan, send to client, print, sign, scan, send back. This method is comfortable, especially for tech adverse clients – they've used it for as long as they can remember, and it doesn't involve any new learnings. It also gives you the security of belief that the person you sent it to or physically handed it to is the person who signed it (even if this isn't the case).
The downside of this method is not just the cost of printing large documents with multiple pages, but the costs in terms of time and productivity. After receiving the document back, you then have to make any corrections, check they've signed all the correct fields, and then file it back to their client folder in your document management system.
Pasting signatures with a free tool
A common workaround we're seeing more and more is using a free tool to paste a signature on a document before sending it back. This usually involves sending the document via email, the client will download it and choose to use one of the many free tools that lets you create a signature and paste this on the document. They can then download it from the free service and email it back.
This does eliminate the need for printing and scanning the document, but it tends to take even longer than the completely manual alternative and creates a security risk. It also exposes you to legal risk as these signatures aren't considered robust enough to hold up in court.
Paid digital signing tools
There has been a boom of paid digital signing services that let you request signatures and digitally sign them – you can then download them, email them to your clients, and file into your document management system.
SuiteFiles removes the need to download documents and prevents you from losing files clients have sent to your inbox. Once signed, documents automatically file back to the client folder after sending a signed copy to each of the signees.
Eliminate security risks and increase productivity!
The main issue with each of these processes is the security risk they create. If your business is determined to continue with the same digital signing method, then we recommend using a document sharing service to make sure your document is being signed by the correct person and can hold up in court.
When you send a document with SuiteFiles, there are two entry points for your client. The first is via SuiteFiles' client portal Connect to share securely – this means they'll receive an email with a link to sign in to SuiteFiles with their Xero, Google, or custom credentials. They can then see any documents shared with them and sign digitally. Once completed, the document is automatically sent to everyone who has signed, then is filed back to the original client folder.
The second is through email so clients can access your documents from their inbox. By using SuiteFiles for this method rather than manually emailing, you're creating an audit trail which can identify the signer if needed. You're also able to apply 2FA so that sensitive information is locked until a passcode is entered. Should you need to verify your signature, you'll be able to access a signing certificate including document information, signee information, and the full audit history of actions taken on the document throughout the signing process.
Using SuiteFiles gives your firm back costs in terms of money and productivity. This includes saving emails back to client folders on send and receive, saving documents your clients have edited back to their client folder, and the ability to set tasks for an easy follow up process.
If you want to learn more about how SuiteFiles can increase your productivity, head here.
Originally published 20/01/2021
Are your signatures compliant with digital signing laws?
Digital signatures are increasingly common, but the laws surrounding them are still both varied and vague. One of the most common questions we're seeing is 'is digital signing legal in my country'.
Remove the uncertainty from your signing with an overview of the signing laws for key countries around the world.