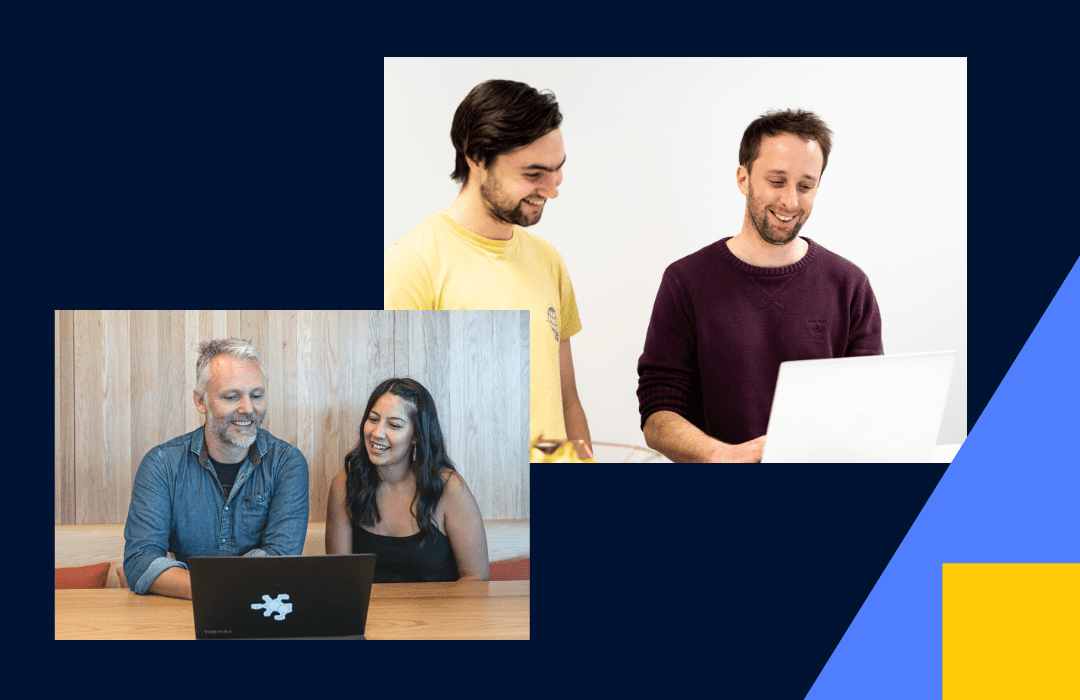 If you can't efficiently navigate a sea of files, you risk getting lost amongst them and maybe even a verbal confrontation with your computer. To help you confidently navigate your files, we suggest organizing them using a robust folder structure. In this blog post, we'll look at some examples of folder structures in practice. Take away what's useful, leave what's not and add on as you please.
Company/Partnership
As the title suggests, this template is widely applicable and can be used as a solid foundation when setting up your own folder structure.
Begin with the Organization name > Financial year. Add Companies office/Your country's business registry service, Correspondence,
Permanent and Workpapers. Under Workpapers, we suggest adding GST or VAT, Inland revenue/your country's revenue department's reports, Source documents and Trial balance.

As we mentioned before, they're your documents, so the way you manage them is totally up to you. For example, you might decide that an Audit folder would be handy so you have all the necessary files at the ready in one folder should you need them.
Individual
While individual accounts may not require the same complexity as a company or partnership, they prioritize being able to easily track interactions with clients using Permanent and Portal folders.
Begin with the Individual's name Under that, add Financial year, Permanent and Portal. Under the Financial year, add Correspondence, Source documents, and we suggest adding Inland revenue/Your country's revenue department.

Top tip – Some practices prefer to keep their correspondence/email folder directly underneath the company, so all emails are in one place, not sorted by year.
Trust
Begin with Trust name > Accounting and under that CGT register if applicable,
Permanent file and Financial year. Under Financial year, have subfolders for Activity statement, Client portal, Correspondence, Diary notes, Emails, and Entry secretarial.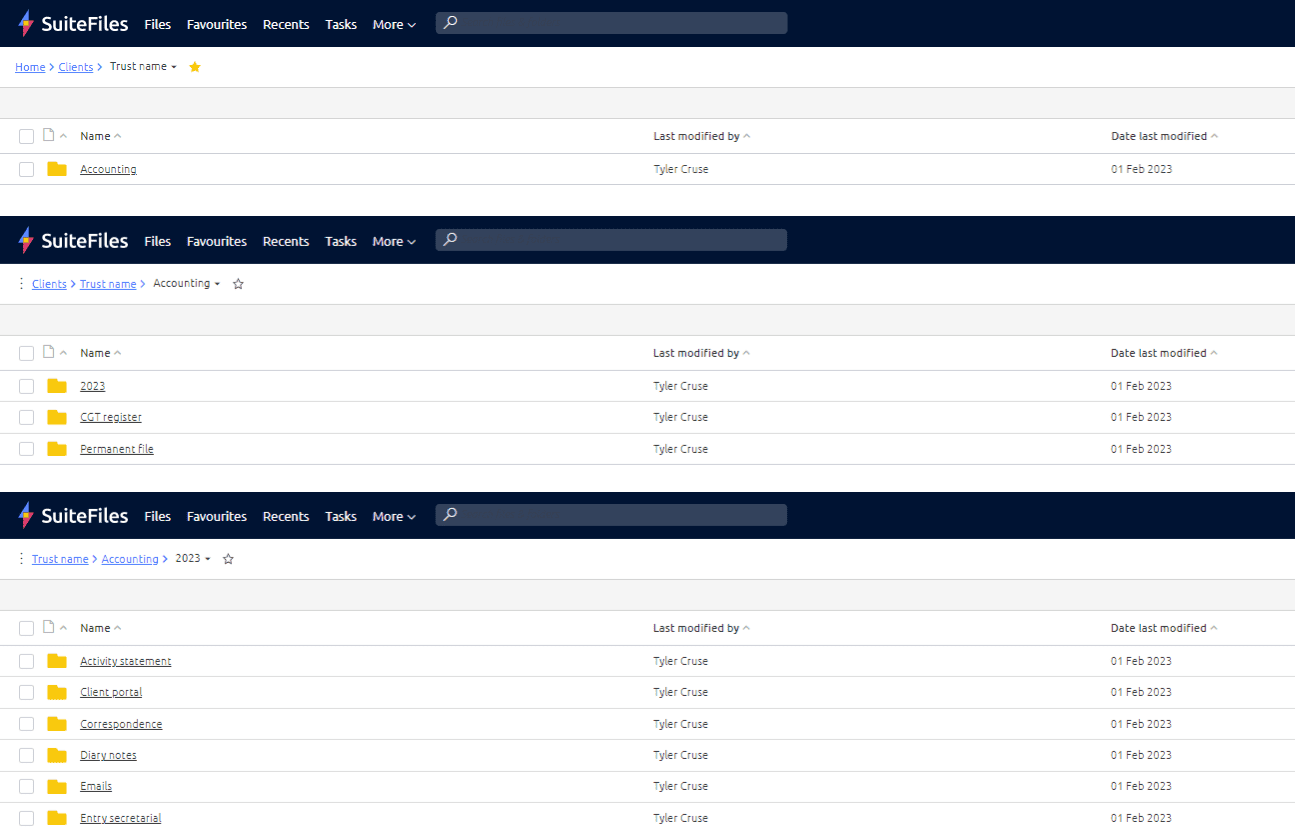 Top tip – to keep your main folders current, you may want to create an archive or historical folder. 
Get our comprehensive guide to folder structures!
We've identified the top folder structures used amongst accounting professionals.
Pick up ready-to-use templates and insights into effective document management.
Fill in this form to receive your guide via email.