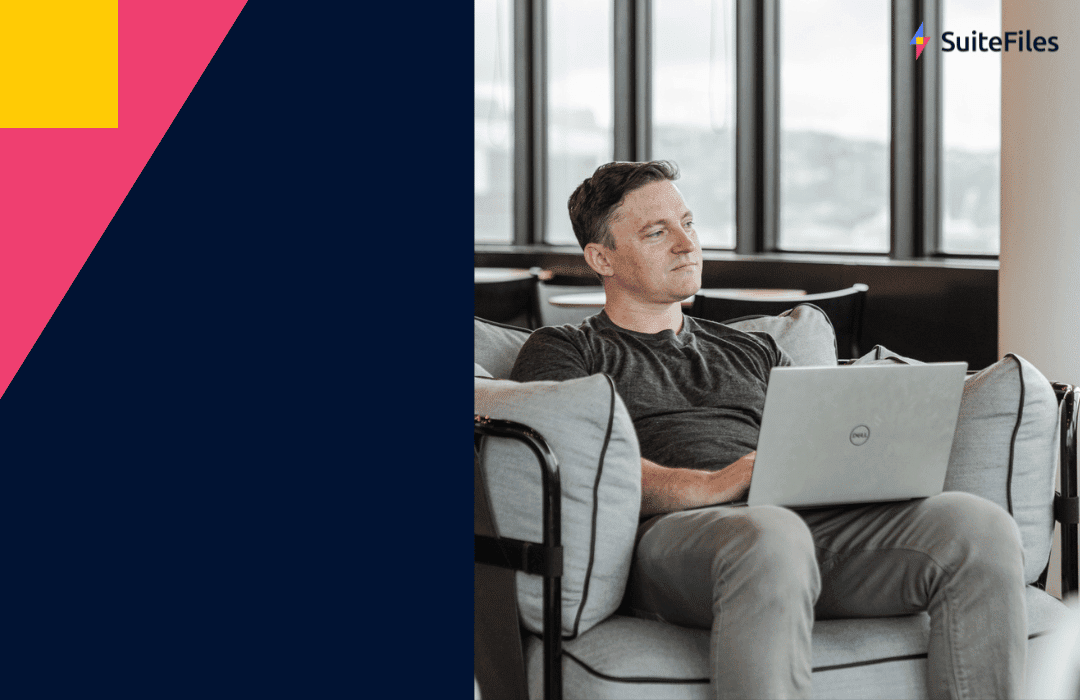 Long gone are the days when a hybrid working environment was considered a rare perk. Now, it's a must-have for much of the working world, with Gartner estimating 39% of global knowledge employees will be hybrid by the end of 2023.
Let's break this trend down by industry:
Almost half (47%) of accounting firm leaders surveyed in the 2022 Anytime Anywhere Work Survey close their office on Fridays, while another 11% remain open but let employees take the day off on a rotating basis.
While some large law firms are opting for hybrid work policies so they can shrink their office space and cut costs, nearly 40% of Am Law leaders have instituted return-to-office mandates — an unpopular decision that mid-sized firms are hoping will give them an opportunity to snag top talent.
80% of engineers worldwide want to work remotely at least 80% of the time.
No matter the industry, though, there's one solution for keeping everyone and every task organized and on track: a strong document management system. Without one, your files, records, and other important documents are just as scattered as your hybrid team. Some documents may live on one person's hard drive, while others are sitting in someone else's inbox, and no one is sure which documents have been updated or which version they're supposed to be using. This is no way to do business in any environment, but it's especially non-productive in a hybrid world.
A document management system creates a central source of truth so you can work more efficiently and streamline collaboration with your clients, but all systems aren't created equal. There are five things you need to consider in order to choose the right solution:
1. The flexibility and security of cloud-based document management
When your document management software sits in the cloud, your team can access it (and all your data) from anywhere. With on-prem technology, your employees will only have access to your document management system in the office — unless you also invest in remote availability (e.g. VPN) connection for each one of them.
The cloud's flexibility doesn't make your data any less safe, though. To the contrary, cloud data is much more secure than on-prem for several reasons. First, the data is encrypted and stored in geo-independent data centers and can't be stolen or damaged like physical servers can. Cloud providers also have a 24/7 security operations center (SOC) that constantly monitors for and investigates any potential cyber threat. It's detection, response, and prevention all in one.
2. A non-existent IT burden
Small and mid-sized firms either have an IT-created time burden or expense burden because you're either your own IT department or you have to hire an external vendor. Having an on-prem document management system only makes this burden larger because you're responsible for all of the server maintenance — meaning you'll have to spend more time in the office than you'd like (doing the work yourself or supervising the vendor) or risk business interruption from server issues.
But when your document management system sits in the cloud, your software provider tackles all of the maintenance, updates, and support tickets from your team. Just like that, your IT burden vanishes and you have more time to spend on billable work.
3. Full version control
Hybrid work environments don't include popping into a coworker's office whenever necessary and asking for updated documents. That's why it's vital that your document management software comes with version control — meaning everyone has access to the most updated version at all times, and all changes are tracked back to specific users so it's clear who's working on what.
4. Smoother workflow management
The right document management software creates newer, faster processes as soon as it's up and running. By digitizing everything — including a secure portal where clients can upload everything you need — and automating previously-menial tasks, your workflows will hit maximum velocity.
5. An intuitive files and folders approach
The last thing any team wants is a new tool that takes a long time to learn or is cumbersome to use. It's an even bigger morale drain in a hybrid environment because everyone is trying to navigate complexities on their own.
The best document management software uses the same files and folders approach that you've been working with for years. Because it's so intuitive, anyone on your team can use it right out of the box and keep their work flowing smoothly. It's the perfect way to provide autonomy for employees who are working here, there, and everywhere.
A document management solution that makes it easier for your team and clients to thrive is just as much of a must-have as the freedom to work hybrid. Now that you know exactly what to look for, you're one step closer to a better way to work.
Ready for ultimate efficiency?
Constantly searching for files, duplicating data across systems, and asking for updated documents are all classic symptoms of Financial File Frustration. Learn how you can overcome these inefficiencies and streamline collaboration with colleagues and clients in our guide.