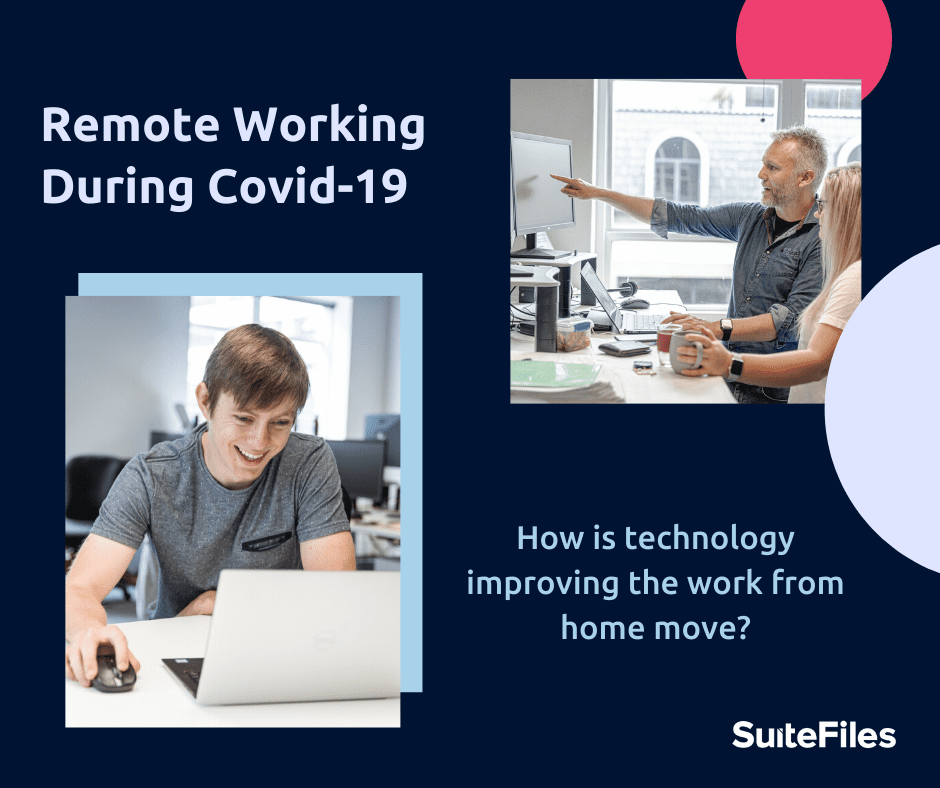 As COVID-19 brings unprecedented change across the globe, we're fortunate as an office to have the technology that allows us to continue working remotely in a (semi-normal environment). If you're rapidly making the change to support remote work, we've put together some tips in this blog for processes and technology to hopefully make it a little easier.
Booking and running meetings
No matter how much the workplace changes, it is impossible to imagine companies completely doing away with meetings. Verbal communication is collaborative, and we find it effective both when brainstorming and reaching decisions (and much faster than an email chain). We use Calend.ly to allow our customers to see our calendars and automatically book in a time themselves, and this generates a zoom meeting for us all to hop into.
We also use zoom for our internal meetings, meaning we can see and hear our team members who are working remote. This technology makes it much easier for people to work from home, or from half way across the world, without sacrificing communication. And the ability to easily see someone's calendar means employees can block out time when they're working flexibly, knowing someone won't ask them to take a call at the same time they're busy.
Ensuring communication across teams and locations
Even if everyone within your team was always in the office, it's easy to miss communication that's spoken across desks or even in a meeting. Technology rose to the occasion and has created greater visibility of what's being said, and what needs to be done, than ever before.
Task management software like Asana and Trello allow your team to see what everyone is working on, and due dates across projects, while Slack has made internal office communication simple through the use of channels, which allow anyone who needs to know about a certain topic communicate in the same place, also eliminating unnecessary email. Software like Harvest and Deputy make keeping track of hours easy, and their integrations into Xero mean that you don't need to physically have eyes on someone to see their hours.
Allowing remote access to work information and files
With many workplaces deciding that working from home is what needs to be done to keep everyone safe, employees will need to access documents outside of the office. The physical server is a thing of the past, and cloud document management enables our team to keep working while social distancing. SuiteFiles means that our team can work on a document together even when not physically in office.
Functionality such as allowing multiple users to work on a single document at once, online document signing and integrations with XPM and Workflow Max make it easy to maintain a single source of truth. These small things make a massive difference to how we work day-to-day.
Scheduling down time
The downside of the changes in how we work is that it will be much harder to shut off as the physical barriers of the office and the home start to blur. This issue has been heavily documented in the past couple of years, and there are some creative solutions starting to come to light. For our SuiteFiles' team, keeping our calendars up to date has played a huge part in managing downtime. Having hours that we are 'out of office' and other 'life administration' time blocked out means that colleagues can be respectful and not book meetings or call during these times. Utilising the Xero ecosystem and automations through partner apps helps to save time and energy on tasks that used to be incredibly labour-intensive, allowing more time for what really matters. The most effective for tactic in office however has been a combination of communication and simply switching our phones off (or at least to silent) during our 'out of office' time.
We have put together a guide for those of you wanting to implement SuiteFiles for your office quickly, which you can access here. Take a read for some simple work from home steps and tips from our team. If you are in need of a work from home option quickly, please feel free to contact us and we'll do what we can to help out!