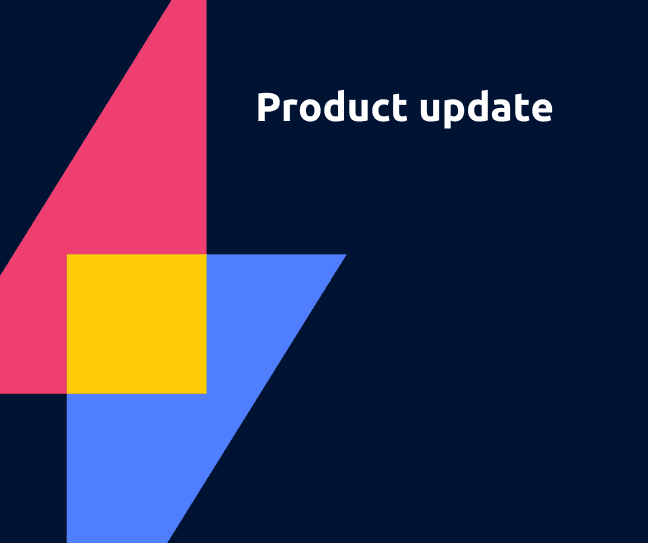 We feel like we just got back from our holiday break, but we still have some big improvements coming your way already! Some of the updates mentioned below are not yet released, so you're getting the insider knowledge – but it's not too secret, feel free to tell your friends and keep an eye out for them on your SuiteFiles site very soon!
Digital Document Signing Wizard – Coming soon!
Our latest signing update includes a new look and feel with some major usability improvements when sending documents for signing.
We've simplified the process to a three-step wizard for adding signees, preparing the document, and finalizing messages and reminders. All the features you know and love are still available, but are in a much easier to access and understand process.
You'll be able to easily add yourself alongside other signees and set 2FA per signee in our new-look first step.
You can now send signature documents to multiple signees sharing the same email address – just be sure to switch on the 2FA setting and use a unique mobile number for each signee.
In the prepare document stage, distinguish between signing fields for different signees with the automatic color coding system.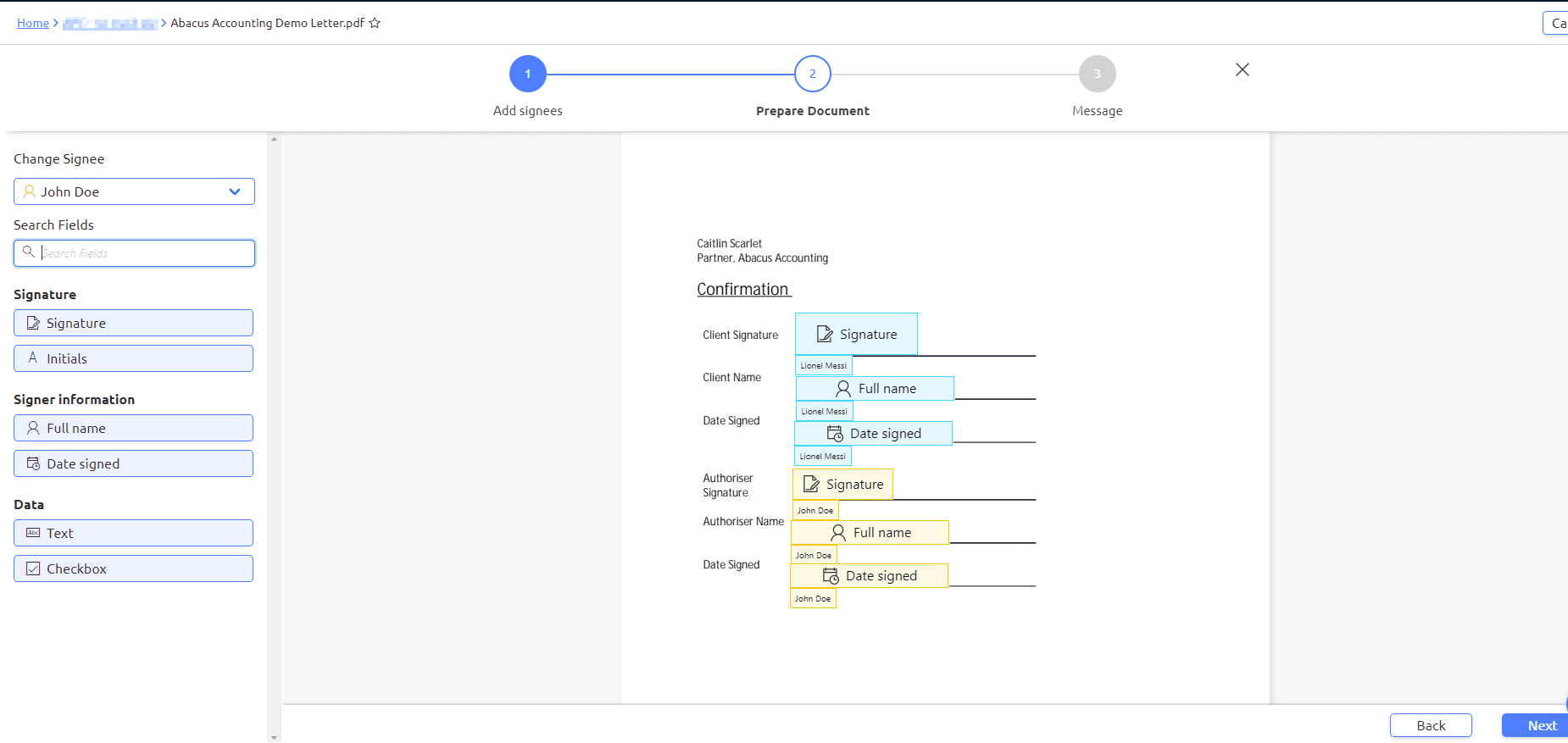 In the final message step, set your message to signees, along with a new editable subject field, for setting your optional expiry dates, automatic reminders, CC recipients to receive the final document, and completed document settings.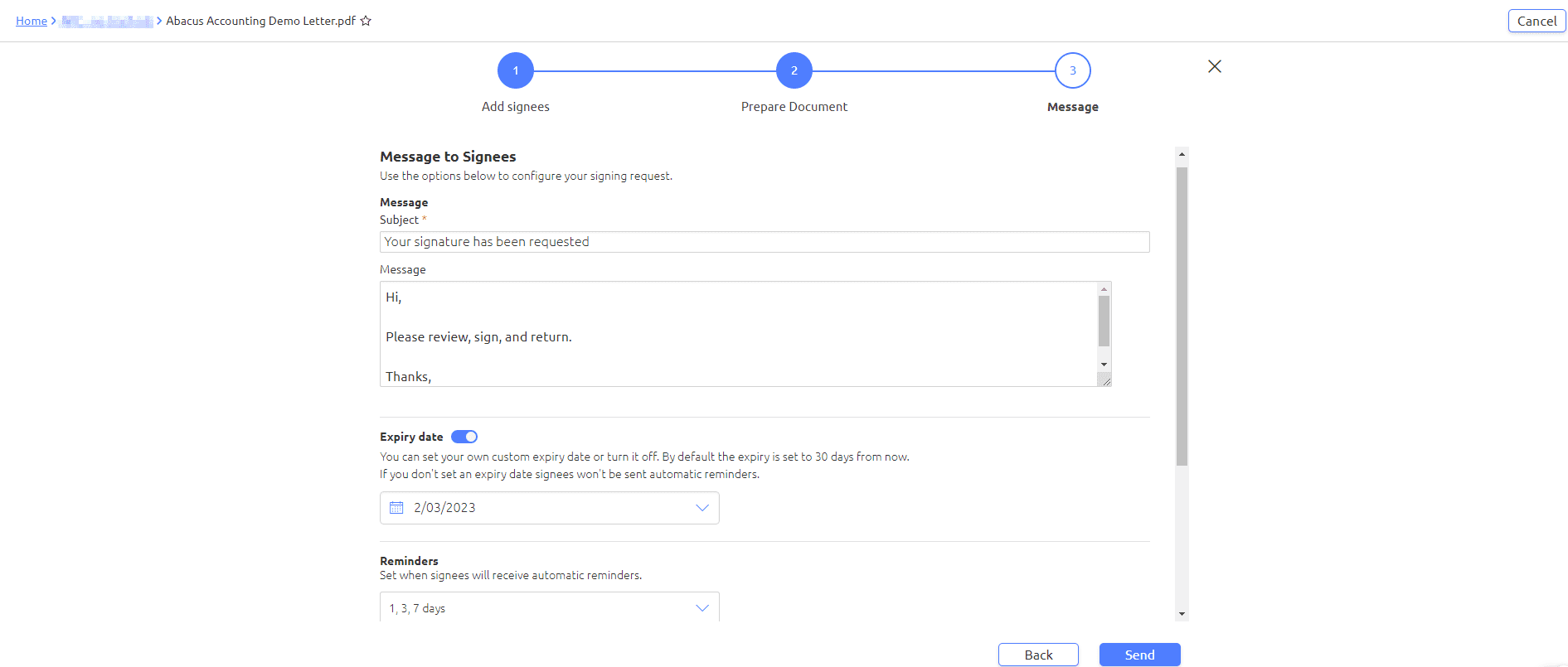 Signing certificate
We've now added a new signing certificate that will give a snapshot of all relevant document information, signee information, and the full audit history of actions taken on the document throughout the signing process.
Accessible through the 'view history' modal of the signing dashboard, this certificate is available as a PDF and can be shared with any institution that requires full details about the document for acceptance of digital signature. Now there's really no need for paper!
Web-app improvements
We don't give big improvements all the limelight. We listen to our customers and make incremental improvements that make our customers' lives that little bit easier.
Show archived toggle now controls search results
We often hear how useful the archiving function is, allowing our customers to easily find old documentation in the context of the folder, with super-fast restoration to unarchive them.
The "Show Archived" toggle will now control whether archived items appear in your search, as well as when browsing in folders.
File preview in the right-side details panel
We understand how useful the document preview thumbnail is for our customers, but we also know that there are times when a little extra information is needed to be sure it's the right file!
We've now added an expandable preview from the panel. Simply select a file, then click the preview thumbnail in the panel to get a full screen preview of the document. Simples!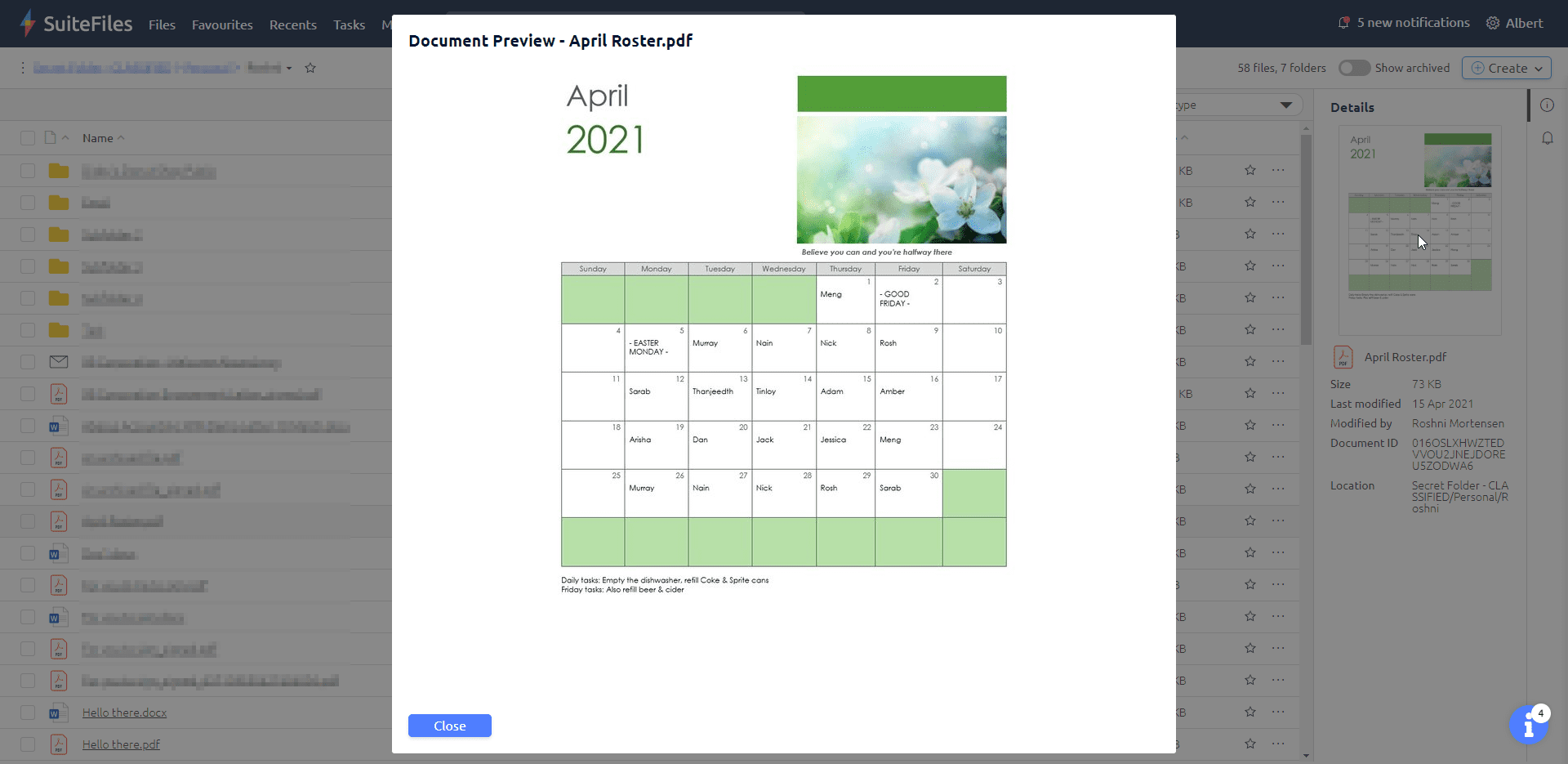 Karbon integration – coming soon!
Coming this year, the SuiteFiles and Karbon integration will bring your Karbon contact and organization data into SuiteFiles. From there, you can use your Karbon data in SuiteFiles templates, client portal, and document signing!
Top feature priorities
We've added an indicative priorities page to our site where you can see our top priorities. Currently on the page, we've got the features mentioned above plus file versioning and restoring.