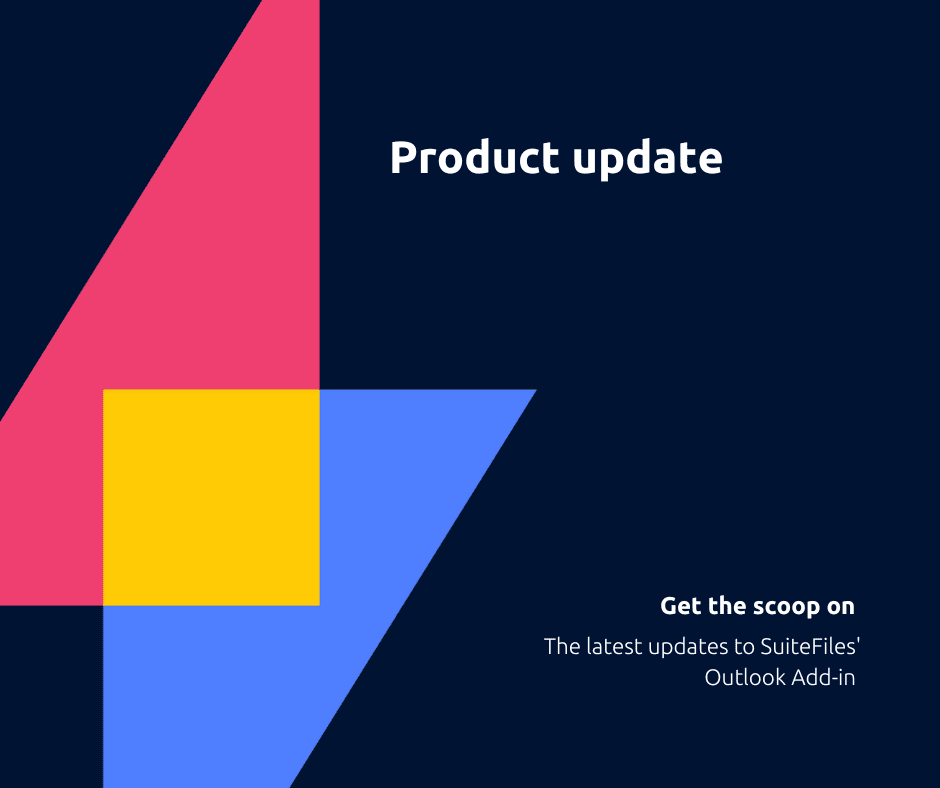 Hi folks! We've had a great month here at SuiteFiles. We've got some exciting updates for the Outlook Add-in to give you the best and easiest methods for managing emails. These updates empower emails to become useful documentation for your whole organisation! 
The features outlined below are available on our latest version (1.0.0.77). To update your Outlook, click the New update available! button. For full steps, visit our help centre article How do I update my Outlook Add-in?  
The first thing many of you will notice with this updated Outlook Add-in is the latest SuiteFiles branding. Our much-loved SuiteFiles lightning bolt will now be seen throughout the Add-in experience, and will give all of our customers a consistent feel across the web-app and Outlook.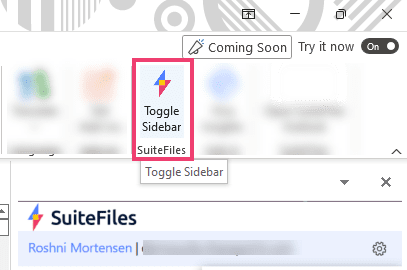 We've made great improvements to our location suggestions when saving emails at the time of sending. When saving an email to SuiteFiles, we'll now match the email domain to any Contacts stored in XPM and provide folder suggestions based on the Client associated to that Contact, including suggesting sub-folders labeled with correspondence related naming.  
SuiteFiles customers will save time with these smarter suggestions by spending less time browsing for specific folders.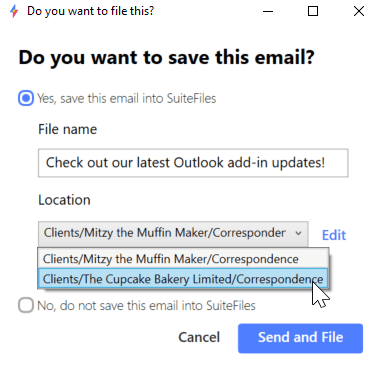 Listening to our customers' feedback, we've included the option to show or hide the SuiteFiles Add-in side bar when Outlook starts up. Using this toggle allows customers to decide when they need the sidebar, while still having the save on send functionality available.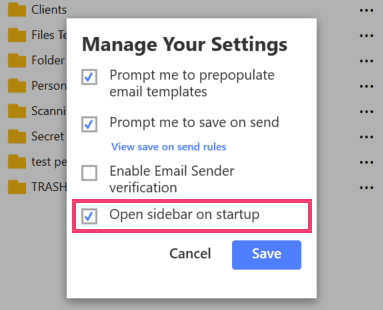 Our Email templates have also seen an update, with the ability to now include embedded images into the template, allowing for easy signatures and branding to be added to our customers' email templates. Just be sure to use the "Include Attachments" option!