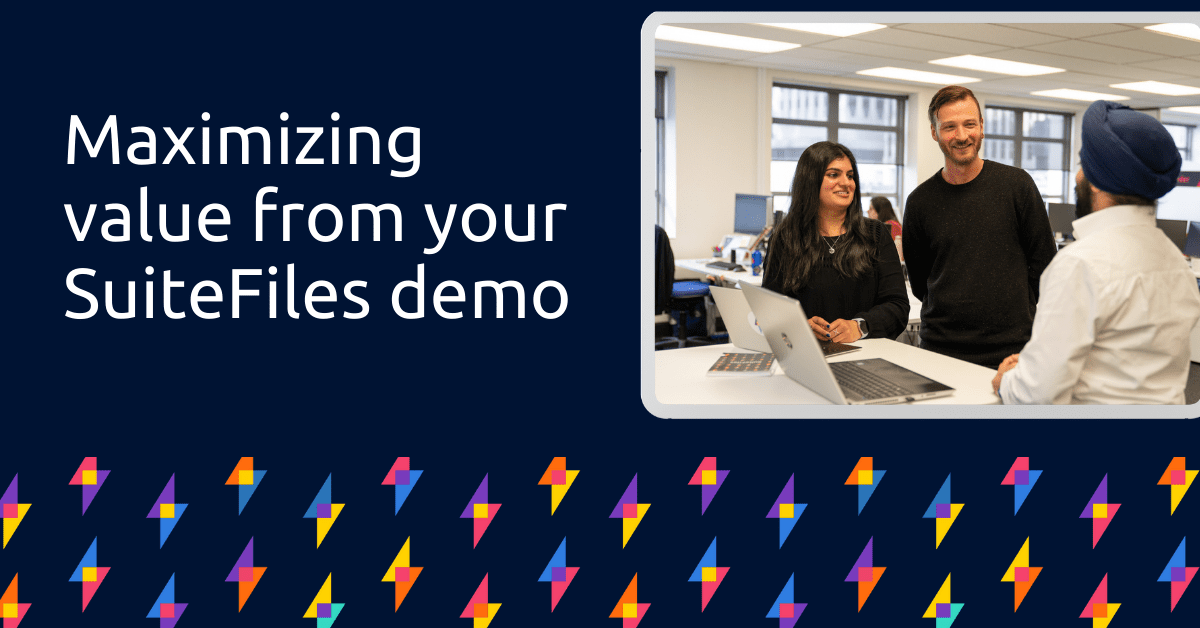 Embarking on a journey to elevate your firm's operational efficiency and client service experience begins with choosing the right tools. SuiteFiles promises a powerful and intuitive digital workspace – but don't just take our word for it. A personalized demo is your gateway to understanding how our platform can elevate your business. Here's how you can maximize the value from your demo.
Preparation: Craft Your Questionnaire 
The key to a successful SuiteFiles demo is preparation. Begin by outlining your firm's current pain points and objectives. Here are some starter questions to get you thinking.
What processes need streamlining? 

Where does client service feel the pinch of inefficiency? 

How well does our current platform integrate with our existing tech stack?

How many apps/locations are we manually managing and moving documents between?  
With these pain points in mind, craft a set of questions that address your needs. This might include inquiries about email management, workflow automation, or data security features. Remember, the more specific your questions, the more tailored the demo experience.
Scheduling: Set a Date for Transformation 
Booking your personalized SuiteFiles demo couldn't be more easy. Go to SuiteFiles.com, click "Request a Demo" and choose a time that fits into your schedule. We understand that your time is precious, so we've made our scheduling process as intuitive and hassle-free as possible. By booking a slot in advance, you can ensure that all decision-makers are present, and that you have allotted sufficient time to deep dive into our features without rush.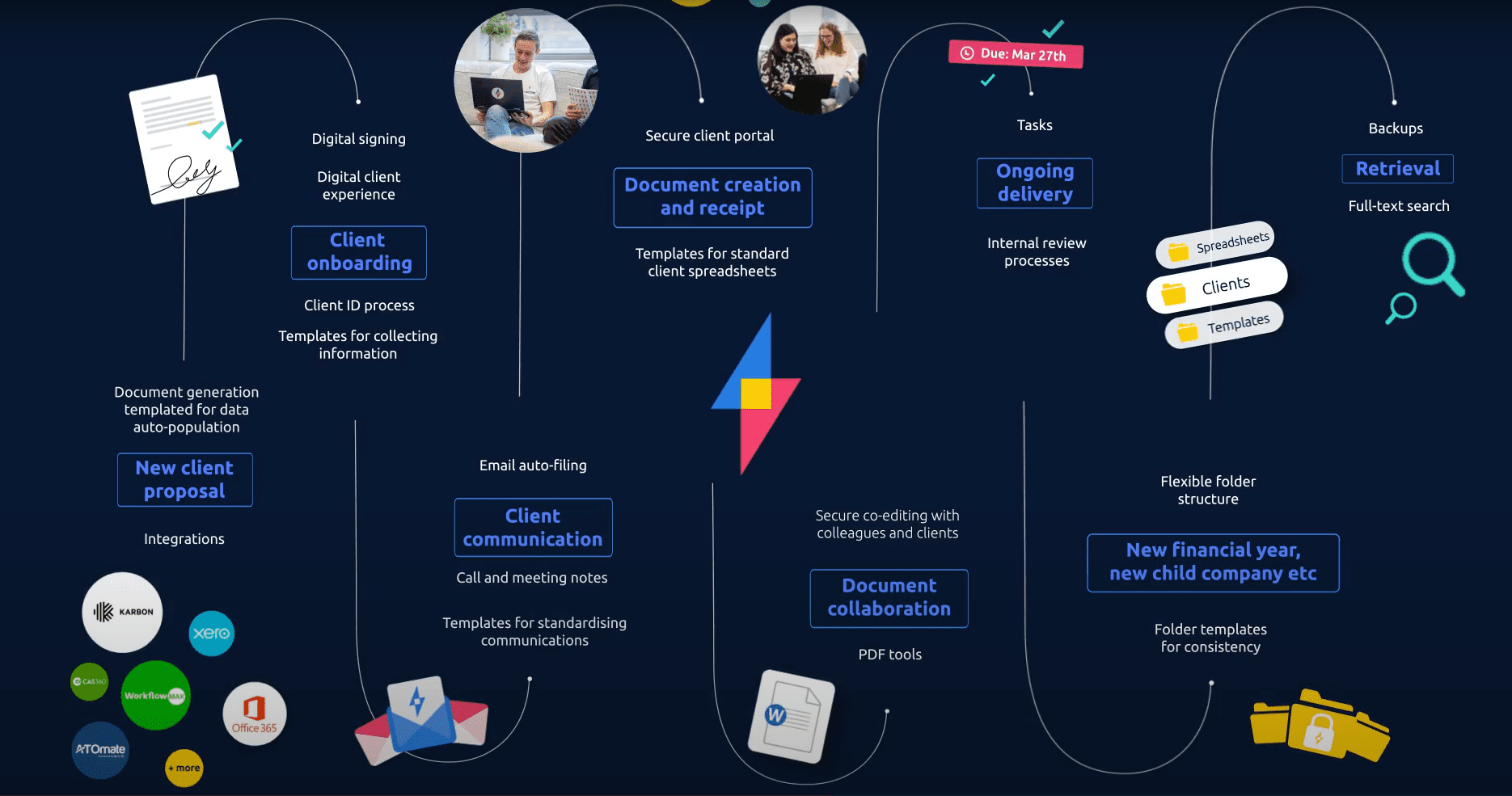 During the Demo: Engage and Explore 
As you step into the SuiteFiles demo, encourage an interactive session. Engage with our friendly team, ask your questions, and seek solutions. It's not just about viewing a presentation; it's about experiencing the platform's capabilities first-hand. Challenge us with your most pressing document management needs and watch SuiteFiles rise to the occasion.
Post Demo: Reflect and Question 
After the demo, take time to reflect. How does SuiteFiles align with your business objectives? Discuss with your team and note any follow-up questions that may have surfaced. Reach out to us for clarifications or further insights. This period is crucial for evaluating the impact SuiteFiles can have on your operations and client experience.
Conclusion: Take the Next Step 
You've prepped, participated, and pondered – now it's time to take the next step. With a clearer understanding of SuiteFiles' potential to enhance your business processes and client interactions, it's time to maximize the value from your demo. Book your SuiteFiles demo today and set the stage for an unprecedented operational makeover.
Ready to redefine efficiency and client service within your firm? Click below to schedule your SuiteFiles demo and unlock the full potential of your firm.
Book a Demo