Move your practice
to the cloud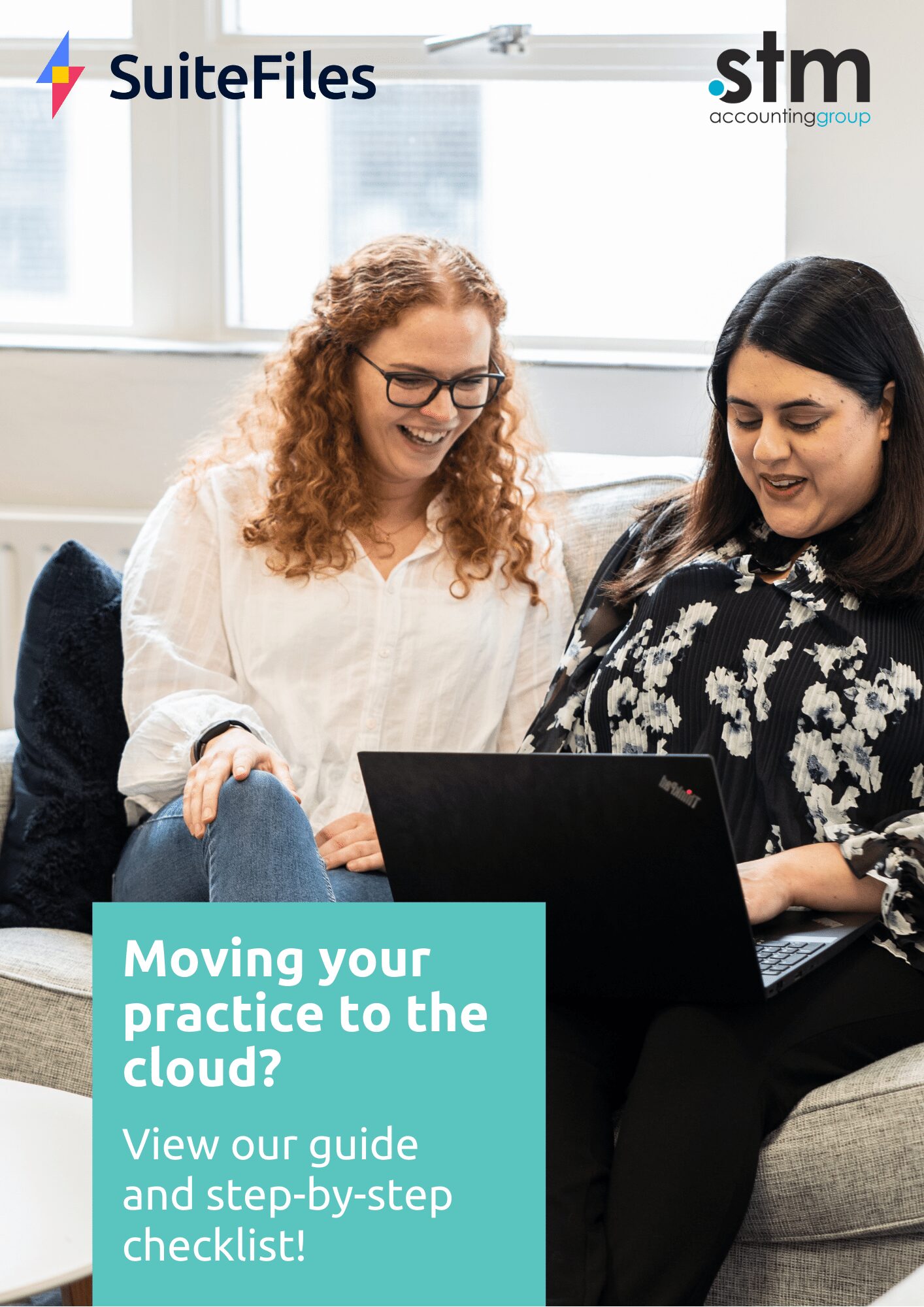 Designed to help accountants with
Decision-making Process
Considering moving to the cloud? Here's some tips on what to consider before you do so.
Learn from someone who's done it
We chat to Matt from STM Accounting who can give advice based on his own experience with moving to the cloud.
Checklist
Use our checklist for an easy step-by-step process to moving your practice to the cloud.
+ more
Download
Fill in this form to receive your guide via email.

SuiteFiles saves us an average of 5hrs per staff member, per week