It doesn't have to be (this) hard:
A 4-point guide to making the next financial year better than the last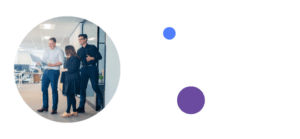 Make your busiest time of the year more tolerable
Long hours, night shifts, and time away from friends and family can come with the territory during the end of financial year (EOFY).
If it was all a bit too much this year, you're likely making things harder than they need to be. In this guide we'll show you how you can better manage the EOFY using some proven strategies our customers have applied.
Identifying the top challenges during the EOFY
4 steps to overcome them
Projects to prep for next EOFY
Set yourself up for success heading into the next end of financial year.