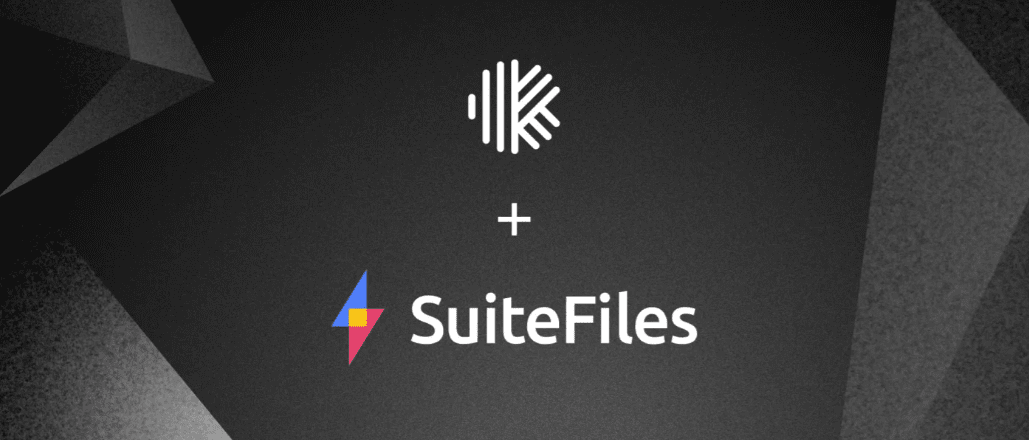 Press release
Professional services firms will experience Karbon data flowing into SuiteFiles
Wellington, New Zealand, March 13, 2023 – Karbon and SuiteFiles are standalone B2B SaaS businesses that are coming together on March 22 via their brand-new integration which will bring Karbon contact and organisation data into SuiteFiles.
"Firms today want a single interface that reduces clicks and does what they expect it to do," said Jared Baker, Managing Director – APAC, Karbon. "This integration will allow firms to use their contact and organisation data from a single source of truth, and auto-populate into SuiteFiles."
SuiteFiles CEO Andrew Sims shares, "This integration will benefit our existing customers and also holds future promise for our growth. We're proud of our 99.6% customer renewal rate which we've achieved by combining our intuitive platform with time-saving integrations. In particular, this integration will enable existing shared customers of Karbon and SuiteFiles to be even more productive by combining their Karbon data with SuiteFiles' features. It also appeals to future SuiteFiles customers who are looking to add additional document management capabilities to their existing Karbon subscription or enhance their tech stack by adding both Karbon and SuiteFiles at once."
As of March 22, the Karbon and SuiteFiles integration will bring firms' Karbon contact and organisation data into SuiteFiles. From there, they can use their Karbon data in SuiteFiles templates, client portal, and document signing! For example, when a firm onboards a new client, they'll create that organisation and the contacts under it in Karbon. Then, via the integration, they can use that data to auto-populate an engagement letter, send it to their new client for signing, and have a secure spot for their new client to share files with them and collaborate on them.
For current shared customers, on March 22 enabling the integration will be as easy as copying a connection token from Karbon and pasting it into SuiteFiles.
About Karbon
Karbon, a global leader in practice management software for accounting firms, provides an award-winning, collaborative cloud platform focused on streamlining work and communications within a firm and its clients. Karbon drives unprecedented value for its customers evidenced by its #1 ranking on G2 and customer-reported savings of 16.5 hours per week per employee. Founded in 2014, Karbon has customers in 33 countries with employees across US, Australia, New Zealand, Canada and the United Kingdom. Karbon is well-funded and backed by Tidemark, Five Elms, and Blackbird.
About SuiteFiles
SuiteFiles is the only all-in-one document management platform designed for small and midsized accounting and professional service firms. SuiteFiles is on a mission to empower firms to get the most out of their workdays with a simple yet powerful platform to solve all document collaboration and storage needs.
Media enquiries:
Dionisia Johns
Director of Product Marketing, Karbon
dionisia.johns@karbonhq.com
Jessica Hill
Marketing Manager, SuiteFiles
jessica@suitefiles.com