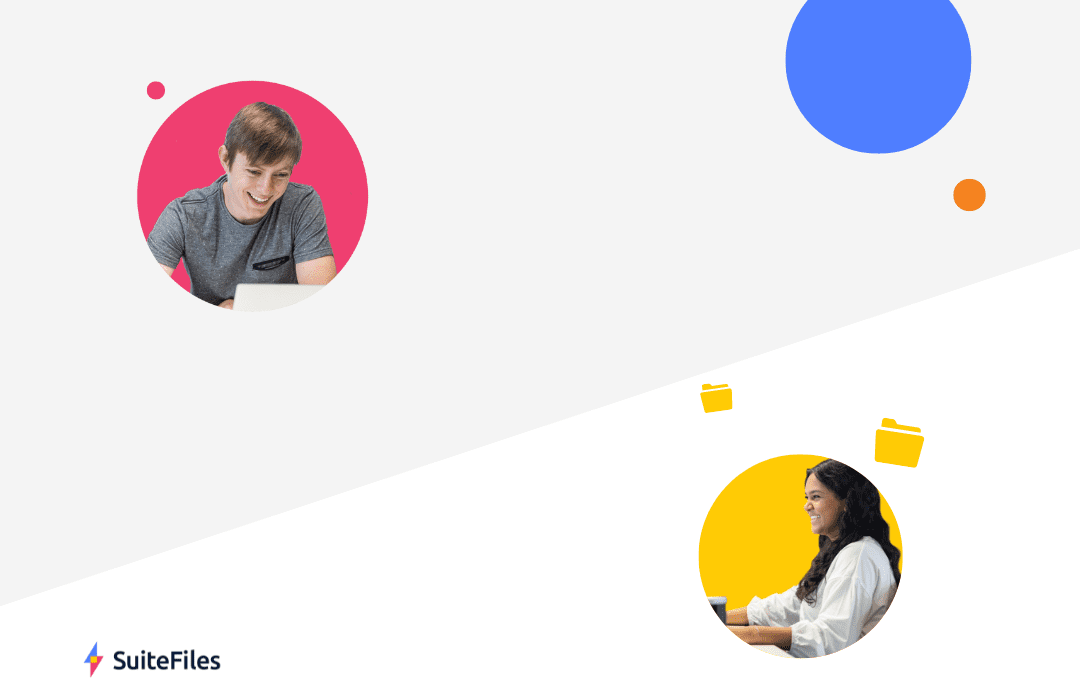 Folder structures vs. Metadata
Depending on your current document management software, you might already be using folder structures or you might be using Metadata.
Metadata is descriptive information you link to a file. For example, title, date, client name and keywords. Metadata relies on you and your colleagues entering full information and using agreed on conventions consistently. With that, you have searchable files. Without that, you can lose visibility of what files exist. An advantage of metadata is that it allows for the same file to be categorized under multiple tags whereas folder structure requires you to file under X or Y folder. Although folder structures demand clear cut choices, its easy to create a logical folder structure which will guide you to make those decisions.
Folder structures are visual, typically intuitive and allow you to explore for yourself when you don't know exactly what you're looking for. Say you want to know what files are available for a certain client. Follow the folder structure and you'll have the information you're looking for in a matter of seconds. But what if you know what file you're looking for, just not where it is? Folder structures often make use of search functionality which means you can search for files without having to know the folder they're in. Of course, accessing files is only one piece of the puzzle. Ensuring staff can confidently use folder structures is a different concern. Fortunately, anyone who's used a computer to open documents has used folder and file and will be familiar with the logic behind folder structures.
If you're worried about staff making too many folders or accessing sensitive information, you can use permissions to customize their access or lock certain folders to decide who should be able to access them.
Folder structures
SuiteFiles, and most accounting practices, use folder structures to group files together in a logical hierarchy.

Metadata migration
If you're currently using metadata and want to switch to folder structures, it's not a problem. At the migration stage, SuiteFiles can convert from metadata to folder & file, leaving out any historic metadata that hasn't been used.
Learn best practice for filing documents!
We've identified the top folder structures used amongst accounting professionals.
Download our guide for ready-to-use templates and insights into effective document management.
Fill in this form to receive your guide via email.