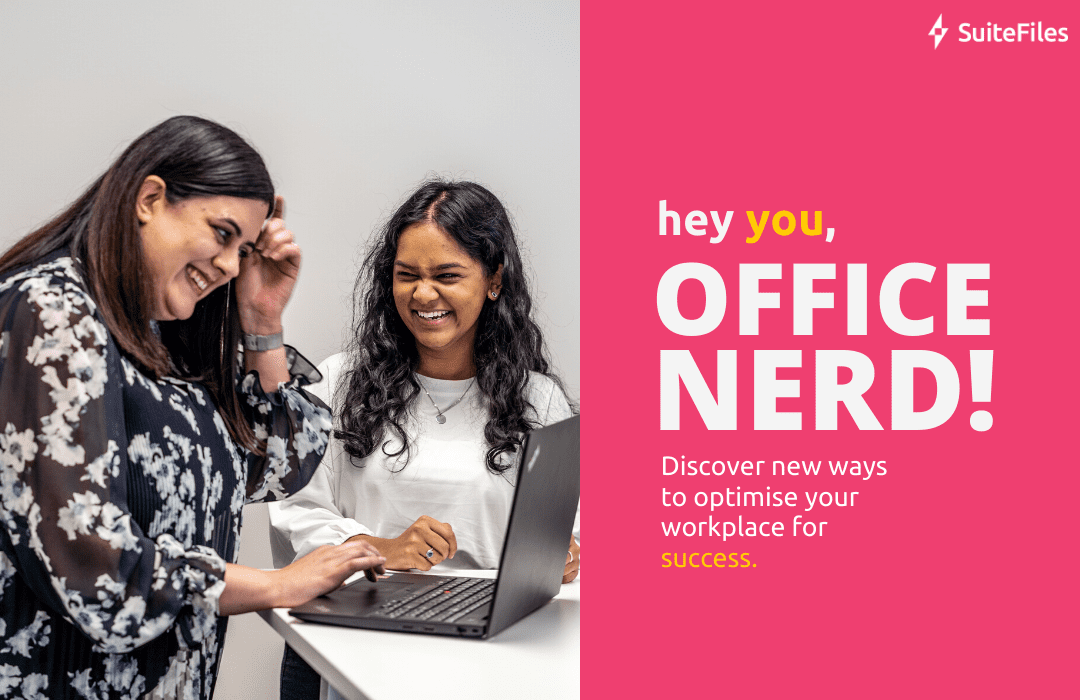 What's currently making your workdays harder than they need to be?
Is it losing emails, double handling of information, or simply not being able to find a document while a colleague is on leave? Chances are you're experiencing symptoms of inefficient document management.
According to CA Catalyst & Clarity Street document management is one area in which many firms are lacking. This isn't a surprise as handling a vast amount of information doesn't come easily. Unless you've got robust processes in place, it's easy to end up with a series of workflows which involve manual admin or coordinating between multiple systems. Working in this way isn't sustainable and will likely lead to mistakes like data entry errors while also limiting your ability to scale.
To break it down, here are the 3 consequences of inefficient document management:
Time loss
Not being able to do the simple things like saving and finding documents quickly will result in time being siphoned into low value tasks. The time spent on admin accumulates and will eat away at your billable hours.
Security issues
Without data protections and restorable backups for your files, you're tempting fate. Losing access to your files is a real danger or, worse, exposing sensitive client information to 'bad actors'.
Damage to reputation
The flow-on effects of poor document management can create a negative impression of your business. Think about it from your client's perspective – if they're experiencing delays or quality issues in your work it'll become a source of frustration.
Fortunately, you don't need to settle for manual workflows and shaky security. Follow below for document management best practice.
Top 3 benchmarks for efficiency
Centralized storage
Your document management system (DMS) should provide one source of truth for all your information. Look for integrations between the apps you're already using so documents and client information can sync between systems and remove the job of manually saving files and entering client data.
Powerful document retrieval
A powerful search tool cuts out the time you'd normally spending looking for files. This could be full text search to find documents by keyword or filters to refine by other key information like date created or author. Having these features in place will keep you audit ready in case a client asks for particular file out of the blue.
Email management functionality
Emails are an important source of information for your business so you want to be storing them properly. This is especially true if you're sharing a client with colleagues and receiving important correspondence separately. Connect your email platform with your DMS so that everyone has visibility of your client engagements.
Top 3 benchmarks for security
Document security
Your DMS must be secure enough to store your files internally but also up to the task of sharing externally. To protect your file transfer with clients you'll need a secure platform which has features like password protected access and 2FA. Having these at the ready will make you more resistant to breaches and provide the peace of mind that sensitive information is being guarded.
Access controls
Not all information is equal. If you're not able to limit file access to certain colleagues and/or clients you've got two bad options, let everyone access everything (even the things they shouldn't) or have separate filing systems.  A feature you can expect with a strong DMS is the ability to limit file access.
Daily backups
Not having your files backed up is a risk. Think of all the work involved in recreating those files that you could even recreate! Plus the loss of faith your clients might have if you asked them to resend their documents to you.
Extra tips 
Improving business efficiencies is an ongoing battle and something that requires regular attention to be done well. We'd recommend scheduling efficiency reviews throughout the year so that you identify issues with your processes early.
Master the software you're using by nominating an app champion in your business. While it may be an investment, unless you're lucky enough to have an efficiency nerd on staff, an app champion will keep your business informed with the latest updates so you're making the most of your subscription.
Too many unticked items from the checklist?
Answer these questions about your daily practices and find out how the experts get the most out of their workdays.
Take the quiz