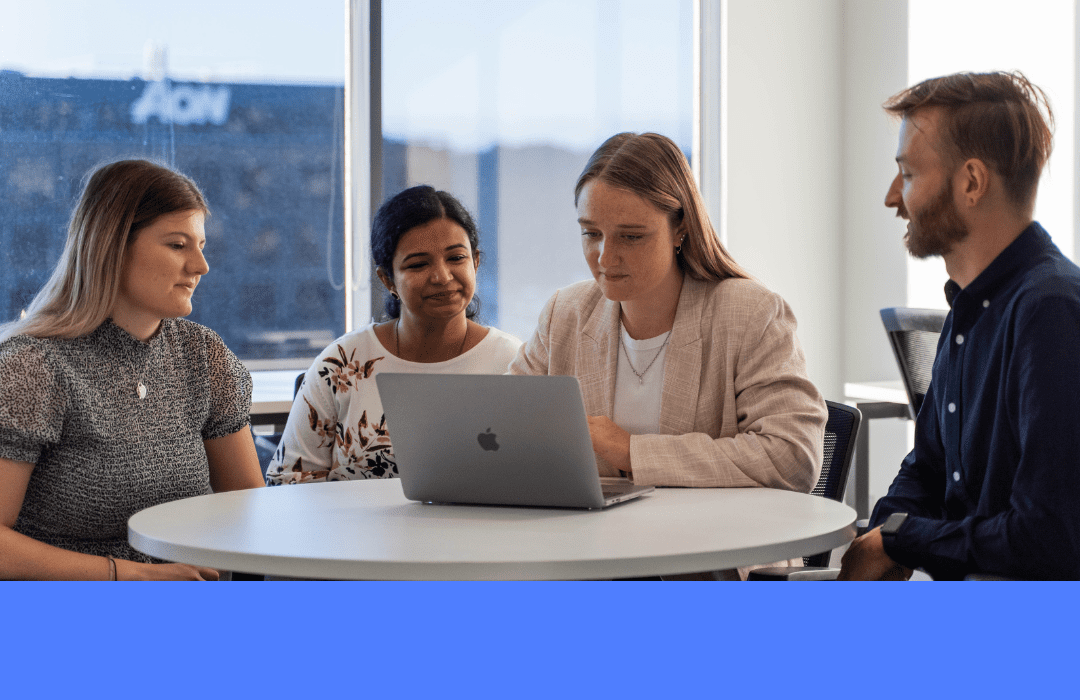 External collaboration is an art made up of various intersecting workflows and apps. In the right framework it can be magical; in more dysfunctional set-ups it can be outright chaos.  
If you're somewhere in between, you may be running into setbacks when working with clients. This could be anything from losing correspondence, waiting long periods of time for documents and signatures, or prolonged back-and-forths which delay service delivery.  
Get proactive about your inbox traffic
Keeping up-to-date with clients is difficult when you're receiving several emails a day in an already crowded inbox.   
It can be even more complicated if you're reliant on manually saving each email to your document management system. In a busy work week, standards will inevitably slip, leaving you searching through your inbox to source an important email. If you're sharing a client with a colleague and their correspondence isn't being stored in a central location, you won't even be able to find it yourself.  
The solution is simple – you need to delegate the manual task of saving and filing emails to an automated workflow. As emails are received, they should be flagged for automatic saving into a chosen folder.   
Moving forward, every client interaction you have will be backed with context giving you greater confidence in future interactions. 
Make your file requests more effective
It's easy for file requests to fall off a client's radar and put a halt to your lodgments. Without the appropriate contact info, bank account details and credentials from your tax office, you risk delaying your overall output and at worst, missing important deadlines.  
It pays to consider the other end of your online document gathering. Essentially, the client experience of uploading and downloading files as well as navigating your platform.  
To cater to clients, look for a portal which prioritises ease of use, including a straightforward interface and features such as single sign on. When clients are ready to access your portal, they'll be able to log in to the platform independently and navigate without contacting you for support.    
Learn more about the benefits of using a client portal 
Stay up-to-date on files shared with clients
Editing the same document with clients can get messy quickly. Back and forth file sharing leaves each party dependent on the other to make progress and adds the extra task of sorting through copies.  
When it comes to the review stage, leaving and actioning feedback can become a drawn-out process. As each edit is made you have to consider version control and meticulously name and file copies to avoid future confusion.  
Live editing strips out the need to go back-and-forth by allowing businesses and their clients to collaborate on the same document simultaneously. Most live editing platforms provide audit histories to see exactly what's been changed, when, and by who. What would usually be copies are now previous versions of the same document that can be restored as necessary.
The end result is that the document you begin with becomes your source of truth – no need to mess around with version control or organise copious copies.  
Put the ribbon on completed work
Securing sign off is the final and potentially most frustrating stage of collaborating with clients. If clients must access and navigate several apps to sign off work, you'll likely need to do some coddling.  
App fatigue is real for professionals but can be doubly frustrating for clients who aren't familiar with your apps. Similarly, if urgent documents are being received as non-descript emails, you'll be penning follow-up emails until you get a response.  
The best way to make your document turnaround faster is to invest in apps with great CX (client experience) and look for integrations between the systems you're using. Another method would be to pare down your app stack using features from existing apps that you may be paying a separate subscription for. For example, centralising your digital signing and file sharing to one platform so that clients only have one interface to navigate.  
From there you should consider automated messages that come with context such as a note describing the intended action and a due date to prompt action. As due dates approach, scheduled reminders should fire off warning clients that they're running short on time to sign.  
Following these recommendations will keep chasing to a minimum, bringing a tidy resolution to your client engagements and making your service delivery more efficient. 
Master the art of client collaboration!
Our 6-page guide breaks down the most common pitfalls to client collaboration including everything from organizing correspondence to getting signoff on completed work. 
To make sure your engagements run smoothly, we'll look at each client facing workflow in-depth and offer some solutions to make them more efficient. 
Fill in this form to receive your guide via email.