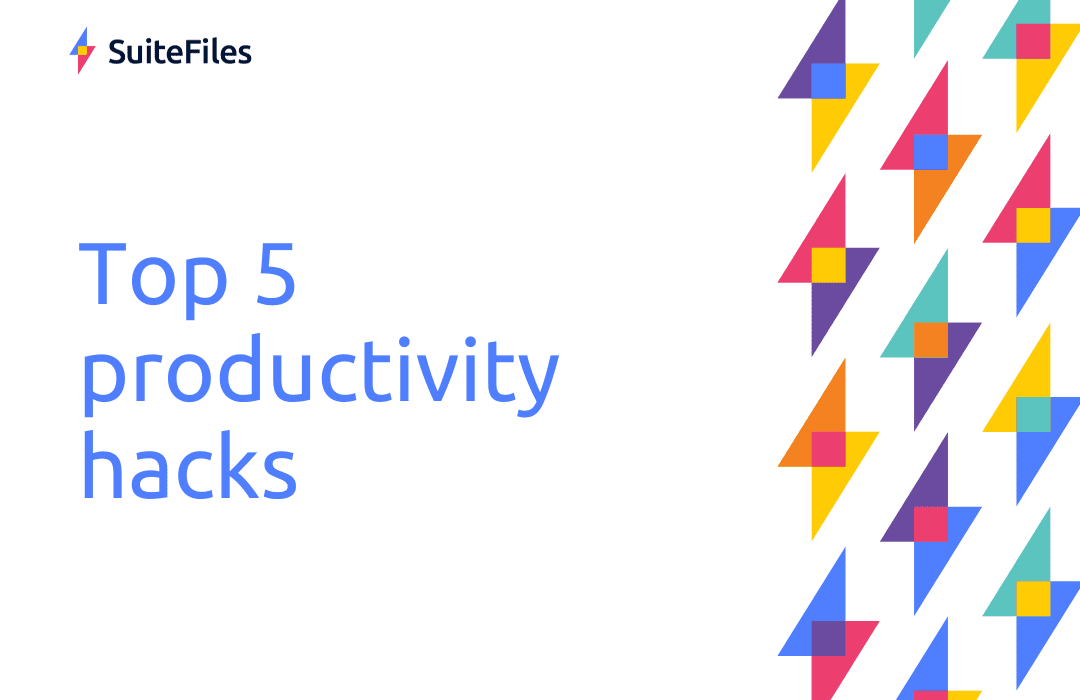 Most professionals will relate to the double bind of not having enough time to put into saving time. You may have system reviews in place or be evaluating an app, but tangible change could be months away.
To pick up some quick wins, we'll show you how to work more efficiently with your emails, tasks, and clients as well as some advice for maintaining well-being.
1) Take breaks
When you're under a lot of stress you might not be producing the best quality of work that you're capable of. It's important to understand that it's okay and actually beneficial to take a break when you're feeling stale or overwhelmed. This is especially true if you're darting between meetings where stress is being built up and even worse if you're attending virtually without the natural intermission between spaces. Spend 10 minutes in the sun or leave the building for a coffee break — anything you can do to get your brain out of stress mode and back humming along like it wants to.
2) Review your email spam filters and audit your newsletter subscriptions
Ensure you're not wasting time with bots or risking the security of your information by editing your email spam filters. If you're using Outlook, you'll be able to toggle between low protection, high protection, or be super restrictive and set to 'Safe Lists Only'. Another easy way to make your inbox more manageable is cutting down subscriptions to newsletters you've long since lost interest in. Doing so will free up space and rid your inbox from dead weight.
3) Do tasks in batches
A simple way to make progress on your tasks list is to group each task by the level of concentration required. Once you've done so, you'll be able to complete tasks with the same level of concentration in batches. For example, you might have a light concentration block where you're replying to emails and actioning follow ups.
4) Make your website a resource for clients
Think of the most common issues clients contact you about. Do you have a stock standard response or even a templated answer for them? Instead of individually fielding the queries as they come, create a resource center on your website and direct clients there. If you haven't already, set up an FAQ section or whip up some guides that can be downloaded and followed at your clients' own pace.
5) Centralize your apps
Ever like to know how much time a week is spent toggling between applications? According to the Harvard Business Review, it comes out to roughly 4 hours a week (i.e. 10% of a 40 hour working week). Consider whether you really need a specialist app to complete a task or whether you'd be paying for features you wouldn't use.
Hungry for more productivity hacks?
Our easy-to-read PDF breaks down our top tips for organizing emails, managing tasks and keeping client work in check.
We'll also discuss our recommendations for sustaining productivity and which processes to target to reclaim the hours lost in a week.
Fill in this form to receive your 7-page guide via email.